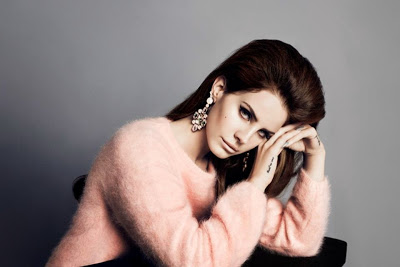 Lana Del Rey
has landed her first US No. 1 with her new album,
"Ultraviolence."
Billboard
reports the singer/songwriter sold 182,000 copies of the new release in its first week to score the top spot.
"Ultraviolence"
follows Del Rey's major-label debut album,
"Born to Die,"
which peaked at No. 2 with 77,000 sold in its first week.
"Born to Die"
surpassed 1 million in sales earlier this year in February; its cumulative total stands at nearly 1.1 million.
Del Rey has a few festival appearances scheduled in Europe this summer, including Bravalla in Norrkoping, Sweden on June 26.
See also:
Lana Del Rey releases Shades Of Cool video
Lana Del Rey streams new song Brooklyn Baby following leak
Lana Del Rey streams title track to new album Ultraviolence
Lana Del Rey releases West Coast video
VIDEO: Lana Del Rey performs on Jools Holland