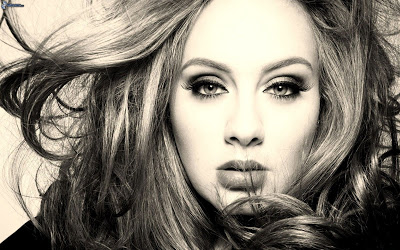 The
Adele
juggernaut continues to smash US music industry records as
"25"
has become the first project to sell more than 3 million albums in a single week.
The UK singer's third album debuts at No. 1 on the Billboard 200 with opening week sales of 3.38 million copies, according to Nielsen Music
via Billboard
.
Only one of two albums to sell more than 2 million in a week,
"25"
surpassed previous record holder NSYNC's 2000 release "No Strings Attached" (2,416,000 copies)
in its first three and half days in stores
.
"25"
establishes more US records as the biggest selling album of 2015, surpassing the 1.8 million sold of
Taylor Swift
's 2014 release
"1989"
, on its way to becoming the 20th album to sell at least a million copies in a week.
The set is
Adele
's second US chart-topper following the success of
"21"
, which spent 24 nonconsecutive weeks atop the Billboard 200 to become the longest run at No. 1 for a woman in the chart's history.
"21"
has sold 11.2 million in the US to date and is the 10th-largest selling album in Nielsen history, which began tracking music sales in 1991.
The US numbers for
"25"
follow a record-setting week in the singer's home country, where
it also became the biggest selling No. 1 album in UK music history
with opening sales of 800,307 copies.
See also:
Adele scores biggest selling UK No. 1 album in history
Adele announces European tour
Adele sets new record for biggest sales week in US music history
VIDEO: Adele guests and performs on The Tonight Show
Search Adele at popmusiclife