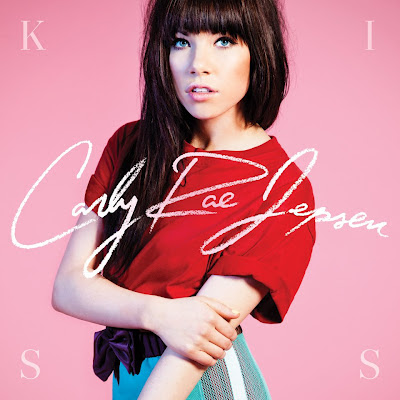 Carly Rae Jepsen
's debut album,
"Kiss,"
hit stores and digital retailers on Tuesday.
The same day, the Canadian pop star paid a visit to the
Ellen DeGeneres
show for an interview and performance, where she sang her new single, "This Kiss."
Produced by
LMFAO's RedFoo
and singer-songwriter Matthew Koma, the song follows Jepsen's smash single,
"Call Me Maybe,"
and her duet with
Owl City, "Good Time."
Carly Rae is set to hit the road with pal
Justin Bieber
on his "Believe" tour of North America, which kicks off September 29 in Glendale, AZ.
Carly Rae Jepsen
See also:
Carly Rae Jepsen releases new single – This Kiss
Carly Rae Jepsen reveals debut album song list
Carly Rae Jepsen and Owl City rock Today show
Flo Rida dethrones Carly Rae Jepsen to top US charts
Carly Rae Jepsen unveils debut album cover
Carly Rae Jepsen has longest-running US No. 1 of 2012
Carly Rae Jepsen to release debut album next month
VIDEO: U.S. Olympic swim team – Call Me Maybe
VIDEO: Owl City and Carly Rae Jepsen – Good Time