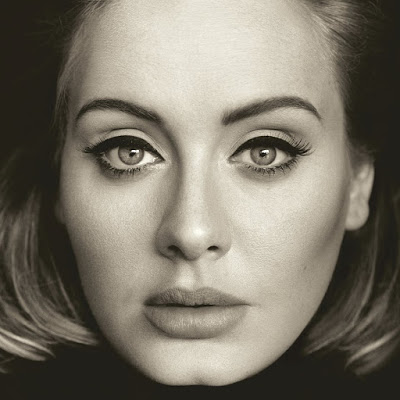 Adele
has scored the biggest selling No. 1 album in UK music history with
"25."
According to the
Official Charts Company
, the singer's third album sold 800,307 copies this week to establish a new record for the highest opening week sales in Official Chart history.
The project breaks the record previously held by
Oasis'
1997 album
"Be Here Now"
, which who sold 696,000 in its debut week – which only included three days of sales due to a Thursday release as opposed to a full week with a regular Monday street date.
"25"
becomes the most downloaded UK No. 1 album, as well, after selling 252,423 digital copies in its debut.
The numbers are unprecedented, as
Adele
sold more copies than the rest of the Top 86 albums on the UK chart combined this week, and more than the last 19 Number 1 UK albums combined.
"25"
earns double platinum status in the singer's home country in just one week.
"The massive impact of 25 this week marks the moment that Adele has transformed herself from a phenomenon of our age to an all-time great,"
says
Official Charts Company Chief Executive Martin Talbot
.
"The statistics surrounding the album are staggering, topped by the simple fact that no album has ever sold 800,000 copies to reach Number 1 in the history of British music.

"What the future holds for 25 will unfold over the coming weeks and months, of course – but we can all be absolutely sure that more records will be toppled as Adele fever grips the nation in the run-up to Christmas."
Adele
has just announced dates for a European tour
in support of the project.
The 36-date run opens February 29 in Belfast, Ireland, with multiple shows in almost every city on the schedule – including four concerts at London's 02 Arena in March.
See also:
Adele announces European tour
Adele sets new record for biggest sales week in US music history
VIDEO: Adele guests and performs on The Tonight Show
Adele on track for biggest sales week in US music history
Search Adele at popmusiclife