Lady Gaga
is currently on a break from her Born This Way Ball world tour, but she's finding all kinds of ways to make headlines away from the concert stage.
Since completing her series of dates in Australia earlier this month, Gaga has posted video of her new perfume, Fame, being created; her first print ad for the new product, which shows the singer naked; she's shared the first photo of herself with boyfriend
Taylor Kinney
; and, she's confirmed her role in the film
"Machete Kills."
The latest headline-grabber is a nude photo Gaga has posted of herself.
The pop superstar offered up the image on her social networking site, LittleMonsters.com, along with the caption:
"Resting after BARNEY'S GAGA WORKSHOP OPENING IN NY."
Gaga resumes her tour in Sofia, Bulgaria on August 14.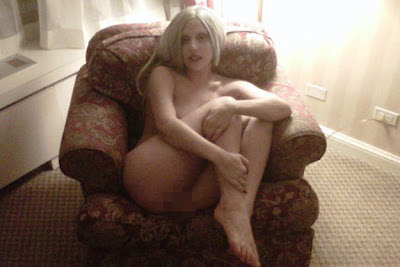 Lady Gaga
See also:
Lady Gaga to make acting debut in Machete Kills
Lady Gaga sued by Bratz Doll makers for $10 million
Lady Gaga tops the popmusiclife Pop 10
VIDEO: Lady Gaga shows how her perfume is made
PHOTO: Lady Gaga gets naked in new perfume ad
Lady Gaga can't wait for new No Doubt album
Lady Gaga to offer two versions of Fame perfume
Lady Gaga turned away by Australian club
Lady Gaga tops the popmusiclife Pop 10
VIDEO: Lady Gaga debuts new song in Australia
AUDIO: Rare unreleased Lady Gaga song surfaces online
Lady Gaga concussion update
PHOTOS: Lady Gaga reveals new perfume
PHOTO: Lady Gaga displays black eye after concert concussion
VIDEO: Lady Gaga suffers concussion during New Zealand concert
Lady Gaga cancels Indonesia concert over threats
VIDEO: Lady Gaga sings on The Simpsons
VIDEO: Lady Gaga on The Simpsons preview
Lady Gaga to appear on season finale of The Simpsons
VIDEO: Lady Gaga launches Born This Way Ball tour in South Korea