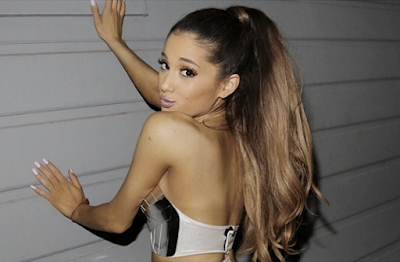 Ariana Grande
has cancelled the remaining 2015 live dates on her Honeymoon world tour.
The singer was scheduled to perform in Abu Dhabi, UAE on December 3, at London's O2 on December 5, and two shows in Japan on December 8 and 9.
"Babies," she tweeted, "I'm so sad I won't be able to make it abroad this December but I can't wait to see u & reschedule for next year. I love you all so much."
While no further details regarding the reason behind the last-minute cancellations was announced, the four dates are just the latest in a series of shows Grande has pulled the plug on this year.
In the spring, she backed out of concerts in Fairfax, VA and Houston, TX due to prior commitments, a July date in Cincinnati, OH following the removal of her wisdom teeth, and a late October show in San Juan, Puerto Rico due to a scheduling conflict.
Last month, the singer's new single,
"Focus"
, debuted at No. 7 on the US Billboard Hot 100.
The tune is the lead single to Grande's forthcoming third album,
"Moonlight"
, which is expected in early 2016.
babies, I'm so sad I won't be able to make it abroad this December but I can't wait to see u & reschedule for next year.i love you so much.💜

— Ariana Grande (@ArianaGrande) December 1, 2015
See also:
Ariana Grande debuts Focus in US Top 10
Ariana Grande releases video for new single Focus
Ariana Grande teases new music may be on the way
Justin Bieber and Ariana Grande lip sync Carly Rae Jepsen hit
Search Ariana Grande at popmusiclife