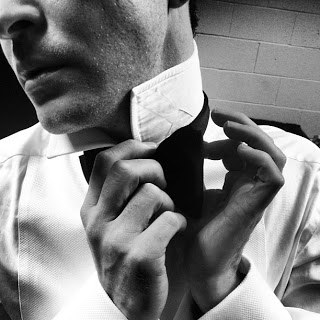 Justin Timberlake
will perform and be honored with the
Michael Jackson Video Vanguard Award
at the MTV Video Music Awards, set for August 25 in New York.
The Video Vanguard Award, also known as the Lifetime Achievement Award, is given to musicians who have made a profound effect on the MTV culture. The award was renamed in 1991 as the
Michael Jackson Video Vanguard Award
. The honor is also given to music video directors who have created some of the most popular and acclaimed music videos in MTV history.
Timberlake joins a prestigious list of past recipients that includes
Madonna, Bon Jovi
and the
Beastie Boys
.
Currently promoting his latest album,
"The 20/20 Experience"
, Justin is a 14-time VMA winner, second only to
Madonna
.
Timberlake wraps up his "Legends Of The Summer" tour with
Jay Z
on Friday in Miami; he'll play Rock In Rio and London's iTunes Festival next month before launching a new North American tour on October 31 in Montreal.
Justin will release
"The 20/20 Experience Pt. 2"
on September 30.
Justin Timberlake
See also:
Justin Timberlake reveals tracklist for The 20/20 Experience Pt. 2
Justin Timberlake releases Take Back The Night video
Justin Timberlake leads MTV Video Music Awards nominees
Justin Timberlake releases spicy Tunnel Vision video
Justin Timberlake reveals 20/20 Experience Vol. 2 release date
VIDEO: Justin Timberlake guests & performs Mirrors on Ellen
Justin Timberlake spends 2nd week atop US charts
Justin Timberlake debuts atop Billboard 200 album chart
Justin Timberlake expected to debut at US No. 1 this week
Justin Timberlake tops the popmusiclife Pop 10 for 2nd week
Justin Timberlake releases video for Mirrors
Justin Timberlake to release The 20/20 Experience Volume 2 this fall
Justin Timberlake & Jimmy Fallon deliver History Of Rap part 4
Justin Timberlake debuts new song on night 3 of Jimmy Fallon
Justin Timberlake to launch new album with TV special
VIDEO: Justin Timberlake goes barbershop quartet on Jimmy Fallon
VIDEO: Justin Timberlake guests and performs on Jimmy Fallon
Watch Justin Timberlake's Saturday Night Live promos
Justin Timberlake releases epic new song, Mirrors
VIDEO: Justin Timberlake performs at the Grammys
Justin Timberlake partners with Bud Light Platinum
Justin Timberlake to perform at Grammys
Justin Timberlake releases Suit & Tie lyric video
Justin Timberlake's live return set for Super Bowl weekend
Justin Timberlake: Suit & Tie expecting big opening sales week