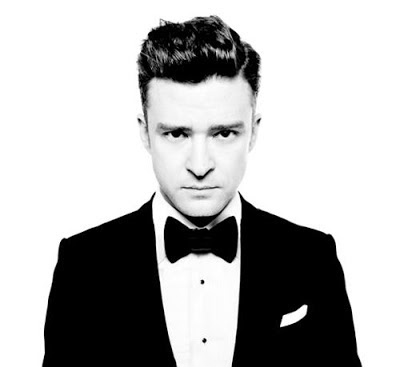 Justin Timberlake
's return to music this week with his new single,
"Suit & Tie ft. Jay-Z,"
is expecting to draw some big sales numbers.
Billboard
reports label sources suggest that the song may sell around 330,000 - 350,000 downloads by the end of the tracking week on Sunday, January 20. That would easily earn Timberlake his best sales week ever for a song, surpassing the 250,000 that greeted
"SexyBack"
in 2006.
"Suit & Tie"
is exclusively available to purchase via the iTunes Store. It's the first single from his forthcoming third album, "The 20/20 Experience," due later this year. It follows his No. 1 Billboard 200 album "FutureSex/LoveSounds," which debuted atop the tally in 2006.
The song was written by
Justin Timberlake, Timbaland, Shawn Carter, Jerome "J-ROC" Harmon
and
James Flauntleroy
, and produced by Timbaland, Timberlake and Harmon.
Justin Timberlake