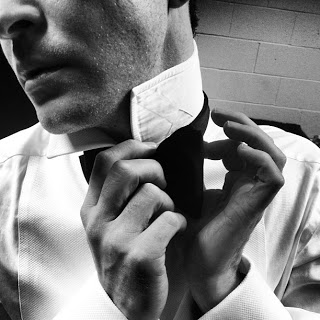 Justin Timberlake's "The 20/20 Experience"
easily spends a second week at No. 1 on the Billboard 200 albums chart.
The record sold 318,000 copies according to Nielsen SoundScan, reports
Billboard
.
Timberlake's sales this week are more than 100,000 ahead of the No. 2 album, the debuting
"I Am Not a Human Being II"
from
Lil Wayne
(217,000).
After two weeks on sale,
"The 20/20 Experience"
has sold 1.29 million - becoming the only album to sell 1 million copies this year. A week ago, "20/20" instantly became the year's biggest selling album after selling 968,000 in its first week.
Justin recently released a video for the project's second single,
"Mirrors."
Timberlake will promote the album on the "Legends Of Summer" tour with
Jay Z
, with dates starting July 17 in Toronto.
Justin Timberlake
See also:
Justin Timberlake debuts atop Billboard 200 album chart
Justin Timberlake expected to debut at US No. 1 this week
Justin Timberlake tops the popmusiclife Pop 10 for 2nd week
Justin Timberlake releases video for Mirrors
Justin Timberlake to release The 20/20 Experience Volume 2 this fall
Justin Timberlake & Jimmy Fallon deliver History Of Rap part 4
Justin Timberlake debuts new song on night 3 of Jimmy Fallon
Justin Timberlake to launch new album with TV special
VIDEO: Justin Timberlake goes barbershop quartet on Jimmy Fallon
VIDEO: Justin Timberlake guests and performs on Jimmy Fallon
Watch Justin Timberlake's Saturday Night Live promos
Justin Timberlake releases epic new song, Mirrors
VIDEO: Justin Timberlake performs at the Grammys
Justin Timberlake partners with Bud Light Platinum
Justin Timberlake to perform at Grammys
Justin Timberlake releases Suit & Tie lyric video
Justin Timberlake's live return set for Super Bowl weekend
Justin Timberlake: Suit & Tie expecting big opening sales week