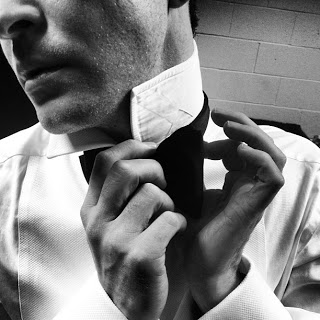 Justin Timberlake
debuted a new song on Late Night with Jimmy Fallon Wednesday.
"Let The Groove Get In"
is from Justin's new album,
"The 20/20 Experience,"
which will be released this coming Tuesday, March 19.
The bouncy number is the third song performed by Timberlake on the program during his week-long appearance on the show. On Monday, he played
"Pusher Love Girl"
(see it
here
), and on Tuesday he did the new single,
"Mirrors"
(watch it
here
).
The singer also participated Wednesday in comedy skit with Fallon and actor
Steve Carrell
.
Justin Timberlake
See also:
Justin Timberlake to launch new album with TV special
VIDEO: Justin Timberlake goes barbershop quartet on Jimmy Fallon
VIDEO: Justin Timberlake guests and performs on Jimmy Fallon
Watch Justin Timberlake's Saturday Night Live promos
Justin Timberlake releases epic new song, Mirrors
VIDEO: Justin Timberlake performs at the Grammys
Justin Timberlake partners with Bud Light Platinum
Justin Timberlake to perform at Grammys
Justin Timberlake releases Suit & Tie lyric video
Justin Timberlake's live return set for Super Bowl weekend
Justin Timberlake: Suit & Tie expecting big opening sales week