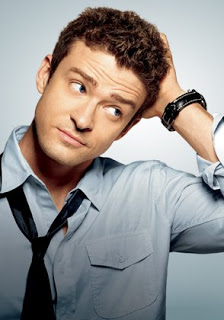 Justin Timberlake tops the popmusiclife Pop 10 for a 2nd straight week.
The pop star was a featured guest and performer all week on Late Night with Jimmy Fallon recently, participating in interviews sketches and live songs.
Check out video and all the details in this week's top story!
The
PP10
is a list of the most-viewed pop news stories in the past week by
popmusiclife
readers.
For a full list of the
popmusiclife Pop 10
charts, check out the archives
here
.
Popmusiclife Pop 10
week ending March 24, 2013
01 –
Justin Timberlake & Jimmy Fallon deliver History Of Rap part 4
02 –
VIDEO: Coldplay rock Jimmy Kimmel's post-Oscars show
03 –
VIDEO: Selena Gomez laughs about Justin Bieber on Letterman
04 –
Kesha gets sleazier on new release
05 –
VIDEO: Justin Timberlake goes barbershop quartet on Jimmy Fallon
06 –
Beyonce drops angry new song
07 –
Shakira and Usher's first promo pictures for The Voice
08 –
Selena Gomez & Jimmy Fallon perform Mario Kart Love Song
09 –
Nicki Minaj arrives late for American Idol live show
10 –
VIDEO: Bruno Mars rocks Victoria's Secret Fashion Show
See also:
Mar 17: Justin Timberlake
Mar 10: Bruno Mars
Mar 03: Bruno Mars
Feb 24: Fergie
Feb 17: Bruno Mars
Feb 10: Bruno Mars
Feb 03: Justin Bieber
Jan 27: Bruno Mars
Jan 20: Nicki Minaj
Jan 13: Shakira and Usher
Jan 06: Bruno Mars
Dec 30: Bruno Mars