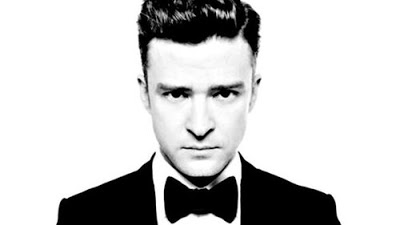 Justin Timberlake
will mark the launch of his new album,
"The 20/20 Experience,"
with a prime-time TV special the day it hits stores.
On Tuesday at 8 PM, the CW Network will air an album release special that will reportedly feature footage from Timberlake's official album release party at the El Rey Theater in Los Angeles, which happens this Monday.
The show will also feature a 30-minute radio special that covers the story behind the album and an eight-minute world premiere of Timberlake's new music video for
"Mirrors."
Timberlake is featured all this week on Late Night with Jimmy Fallon, performing songs from the release as well as participating in comedy skits.
Justin Timberlake
See also:
VIDEO: Justin Timberlake goes barbershop quartet on Jimmy Fallon
VIDEO: Justin Timberlake guests and performs on Jimmy Fallon
Watch Justin Timberlake's Saturday Night Live promos
Justin Timberlake releases epic new song, Mirrors
VIDEO: Justin Timberlake performs at the Grammys
Justin Timberlake partners with Bud Light Platinum
Justin Timberlake to perform at Grammys
Justin Timberlake releases Suit & Tie lyric video
Justin Timberlake's live return set for Super Bowl weekend
Justin Timberlake: Suit & Tie expecting big opening sales week