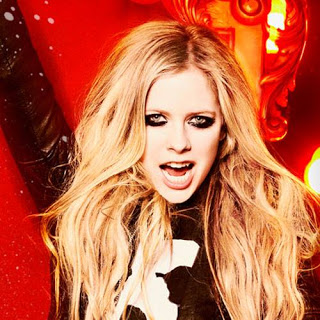 Avril Lavigne
tops the
popmusiclife Pop 10
this week.
The Canadian pop star is sharing photos from the set of her video shoot for her new single,
"Rock N Roll"
.
Lavigne and co-star
Danica McKellar
(The Wonder Years) can be seen in full commando gear for the video.
Check out the details in this week's top story!
The
PP10
is a list of the most-viewed pop news stories in the past week by
popmusiclife
readers.
For a full list of the
popmusiclife Pop 10
charts, check out the archives
here
.
Popmusiclife Pop 10
week ending August 4, 2013

01 – PHOTOS: Avril Lavigne films video for new single, Rock N Roll
02 – VIDEO: Coldplay rock Jimmy Kimmel's post-Oscars show
03 – Katy Perry announces new album, Prism
04 – VIDEO: Katy Perry guests on The Tonight Show with Jay Leno
05 – VIDEO: Steven Tyler talks Idol, Aerosmith & drugs on Ellen
06 – Selena Gomez releases Slow Down video
07 – Lady Gaga unveils Applause as first ARTPOP single
08 – Avril Lavigne releases new single Rock N Roll
09 – Katy Perry passes Lady Gaga as most-followed woman on Twitter
10 – Selena Gomez guests & performs on The Tonight Show with Jay Leno

See also:
Jul 28: Selena Gomez
Jul 21: Lady Gaga
Jul 14: Justin Bieber
Jul 07: Selena Gomez
Jun 30: Justin Bieber
Jun 23: Bruno Mars
Jun 16: Coldplay
Jun 09: Coldplay
Jun 02: Kesha
May 26: PP10 chart frozen
May 19: Justin Bieber
May 12: Justin Bieber
May 05: Selena Gomez
Apr 28: Demi Lovato
Apr 21: Coldplay
Apr 14: Bruno Mars
Apr 07: Coldplay
Mar 31: Coldplay
Mar 24: Justin Timberlake
Mar 17: Justin Timberlake
Mar 10: Bruno Mars
Mar 03: Bruno Mars