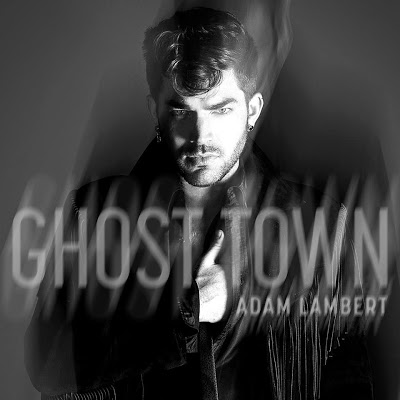 Adam Lambert
says the only thing his single,
"Ghost Town"
, and
Madonna
's current single,
"Ghosttown"
, have in common is the title.
Issued just two weeks after Madonna's, Lambert explains his shock at discovering both artists were releasing singles with the same title at the same time.
"I'm on my laptop on a little four-day vacation in Mexico,"
Lambert tells
Billboard
,
"and I open up my iTunes, I'm searching through, and I'm like, Oh, Madonna's music is out! I love Madonna! I've always loved Madonna -- she's an icon, she's an amazing entertainer. And I see on the track listing a song called 'Ghosttown.' And I thought, What are the chances? What is the hell is going on here?"
At first, Lambert panicked a little.
"My reaction was so complicated,"
he says,
"because I think I texted my management, like, 'Did you see this? Did you see this? What are we gonna do?' And they said, 'You know, it's fine because the songs are so different.'

"Hers is like a post-apocalyptic love song, mid-tempo, and mine's like an existential dance goth rave thing. So they're two different songs - they just share a title."
Lambert's
"Ghost Town"
is the lead single from his forthcoming album,
"The Original High."
Due June 16 in North America, Lambert's third solo release was record in Stockholm, Sweden and Los Angeles with
Max Martin
and
Shellback
as executive producers.
See also:
Adam Lambert premieres Ghost Town lyric video
Queen and Adam Lambert expand South American tour
VIDEO: Queen and Adam Lambert North American tour press conference
Queen and Adam Lambert looking forward to North American tour
Search Adam Lambert at popmusiclife
Search Queen at popmusiclife