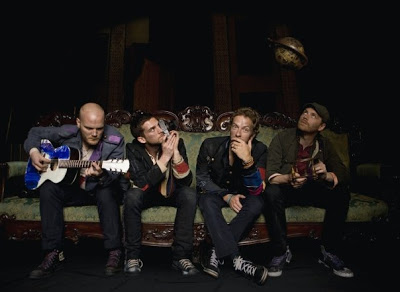 Coldplay
tops this week's
popmusiclife Pop 10
.
Fans are checking out video of the UK band performing on Jimmy Kimmel's post-Oscars show in February 2012, where they played tunes from their album,
"Mylo Xyloto,"
Check out video and all the details in this week's top story!
The
PP10
is a list of the most-viewed pop news stories in the past week by
popmusiclife
readers.
For a full list of the
popmusiclife Pop 10
charts, check out the archives
here
.
Popmusiclife Pop 10
week ending April 21, 2013
01 –
VIDEO: Coldplay rock Jimmy Kimmel's post-Oscars show
02 –
Did Justin Bieber grope fan at meet & greet?
03 –
VIDEO: Demi Lovato performs on Live With Kelly & Michael
04 –
Selena Gomez debuts new single on Ryan Seacrest's show
05 –
VIDEO: Bruno Mars performs When I Was Your Man on Ellen
06 –
VIDEO: Bruno Mars rocks Victoria's Secret Fashion Show
07 –
Avril Lavigne debuts new single
08 –
Justin Timberlake & Jimmy Fallon deliver History Of Rap part 4
09 –
Kesha gets sleazier on new release
10 –
VIDEO: Rihanna previews 777 Tour documentary
See also:
Apr 14: Bruno Mars
Apr 07: Coldplay
Mar 31: Coldplay
Mar 24: Justin Timberlake
Mar 17: Justin Timberlake
Mar 10: Bruno Mars
Mar 03: Bruno Mars
Feb 24: Fergie
Feb 17: Bruno Mars
Feb 10: Bruno Mars
Feb 03: Justin Bieber
Jan 27: Bruno Mars
Jan 20: Nicki Minaj
Jan 13: Shakira and Usher
Jan 06: Bruno Mars
Dec 30: Bruno Mars