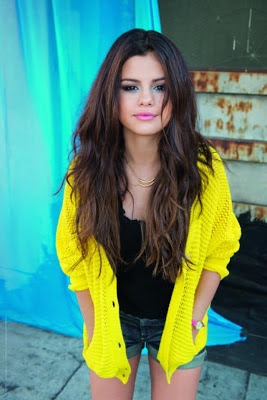 Selena Gomez
tops the
popmusiclife Pop 10
.
Selena was one of the featured performers in New York Thursday for Macy's 4th of July fireworks spectacular.
Check out the details and video in this week's top story!
The
PP10
is a list of the most-viewed pop news stories in the past week by
popmusiclife
readers.
For a full list of the
popmusiclife Pop 10
charts, check out the archives
here
.
Popmusiclife Pop 10
week ending July 7, 2013

01 – VIDEO: Selena Gomez performs at Macy's 4th of July spectacular
02 – Justin Timberlake releases spicy Tunnel Vision video
03 – VIDEO: Coldplay rock Jimmy Kimmel's post-Oscars show
04 – Did Justin Bieber grope fan at meet & greet?
05 – Justin Bieber serenades his Mom on Mother's Day
06 – Demi Lovato previews new single Heart By Heart
07 – Beyonce taps Luke James to open North American tour
08 – Pink releases video for True Love ft. Lily Allen
09 – Selena Gomez streams new song following leak
10 – Bruno Mars releases Treasure video

See also:
Jun 30: Justin Bieber
Jun 23: Bruno Mars
Jun 16: Coldplay
Jun 09: Coldplay
Jun 02: Kesha
May 26: PP10 chart frozen
May 19: Justin Bieber
May 12: Justin Bieber
May 05: Selena Gomez
Apr 28: Demi Lovato
Apr 21: Coldplay
Apr 14: Bruno Mars
Apr 07: Coldplay
Mar 31: Coldplay
Mar 24: Justin Timberlake
Mar 17: Justin Timberlake
Mar 10: Bruno Mars
Mar 03: Bruno Mars