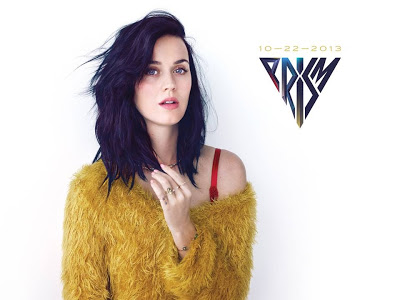 Katy Perry
now has more followers on Twitter than
Lady Gaga
, making her the most-followed woman on the site and the second most-followed overall.
As of early Friday morning, Perry had 40,150,336 followers, ahead of Gaga, who had 39,389,617 followers on the social networking site.
Perry will still have a little ways to go to top the most-followed person on Twitter,
Justin Bieber
, who had 42,491,906 followers as of early Friday morning.
Lady Gaga
used to hold the overall Twitter crown but Bieber surpassed her in January of this year.
Perry will be releasing her new album,
"Prism"
, on October 22nd and
Lady Gaga's "ARTPOP"
album will be released in November.
Katy Perry
See also:
Katy Perry announces new album, Prism
VIDEO: Katy Perry guests on The Tonight Show with Jay Leno
VIDEO: Katy Perry performs with the Rolling Stones in Las Vegas
Katy Perry is the new face of Popchips
Katy Perry faces indecency charge in India
VIDEO: Katy Perry – Wide Awake
VIDEO: Katy Perry – Wide Awake video preview
VIDEO: Katy Perry debuts new song at Billboard Music Awards
Katy Perry to debut new song at Billboard Music Awards
VIDEO: Katy Perry rocks American Idol
VIDEO: Katy Perry unveils full 3D concert movie trailer
VIDEO: Katy Perry previews 3D concert movie
VIDEO: Katy Perry performs at Kid's Choice Awards
VIDEO: Katy Perry posts Dressin' Up lyric video
VIDEO: Katy Perry – Part Of Me
VIDEO: Katy Perry sings Part of Me on UK television
Katy Perry to perform at Grammys
Katy Perry re-releasing Teenage Dream this spring
Katy Perry to perform at Super Bowl weekend event
Katy Perry wins 5 People's Choice Awards