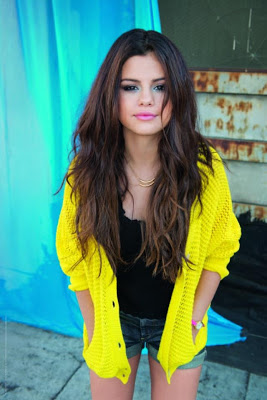 Selena Gomez
tops the
popmusiclife Pop 10
this week.
The singer released the video for her new single,
"Slow Down,"
following an online leak late last week.
Check out the details in this week's top story!
The
PP10
is a list of the most-viewed pop news stories in the past week by
popmusiclife
readers.
For a full list of the
popmusiclife Pop 10
charts, check out the archives
here
.
Popmusiclife Pop 10
week ending July 28, 2013

01 – Selena Gomez releases Slow Down video
02 – VIDEO: Lady Gaga previews ARTPOP
03 – Avril Lavigne releases new single Rock N Roll
04 – Selena Gomez releases Birthday video on her birthday
05 – VIDEO: Steven Tyler talks Idol, Aerosmith & drugs on Ellen
06 – Selena Gomez guests & performs on The Tonight Show with Jay Leno
07 – VIDEO: Coldplay rock Jimmy Kimmel's post-Oscars show
08 – One Direction's Best Song Ever video sets new Vevo record
09 – One Direction release Best Song Ever video
10 – One Direction tease Best Song Ever video
See also:
Jul 21: Lady Gaga
Jul 14: Justin Bieber
Jul 07: Selena Gomez
Jun 30: Justin Bieber
Jun 23: Bruno Mars
Jun 16: Coldplay
Jun 09: Coldplay
Jun 02: Kesha
May 26: PP10 chart frozen
May 19: Justin Bieber
May 12: Justin Bieber
May 05: Selena Gomez
Apr 28: Demi Lovato
Apr 21: Coldplay
Apr 14: Bruno Mars
Apr 07: Coldplay
Mar 31: Coldplay
Mar 24: Justin Timberlake
Mar 17: Justin Timberlake
Mar 10: Bruno Mars
Mar 03: Bruno Mars