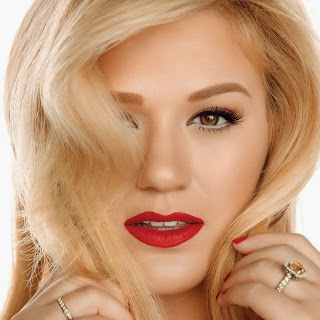 Kelly Clarkson
and husband
Brandon Blackstock
are expecting a baby girl.
"We just found out we're having a girl officially!," Kelly tweeted on Monday. "I knew it! Only a girl could cause this much drama with all this vomiting ha!"
The singer has been keeping fans up to date on her progress throughout the pregnancy.
"In less than 6 months I'm gonna have a baby," she tweeted on January 9. ".....for whatever reason it's really hitting me tonight. Wow. Gonna be the coolest kid ever."
Clarkson recently released her first Christmas album,
"Wrapped In Red."
The album feature new songs like the first single,
"Underneath The Tree"
, and title track, as well as Christmas favourites,
"Have Yourself A Merry Little Christmas," "Blue Christmas," "Run Run Rudolph," "Please Come Home For Christmas"
and many more.
See also:
Kelly Clarkson to release first Christmas album
Kelly Clarkson releases video for Tie It Up
VIDEO: Kelly Clarkson performs new single Tie It Up
Kelly Clarkson releases People Like Us video
VIDEO: Kelly Clarkson performs on American Idol
Maroon 5 announce summer tour with Kelly Clarkson
Kelly Clarkson tops Forbes list of 2012's top-earning American Idols
Kelly Clarkson shines at Obama Inauguration
Kelly Clarkson visits Nashville children's hospital
Kelly Clarkson performs on The Voice finale
Kelly Clarkson gets engaged
VIDEO: Kelly Clarkson performs Catch My Breath on Ellen
Kelly Clarkson releases video for Catch My Breath
Kelly Clarkson releases lyric video for Catch My Breath
Kelly Clarkson reveals Greatest Hits cover and song list
Kelly Clarkson premieres new single, Catch My Breath
Kelly Clarkson to release greatest hits package next month
Kelly Clarkson releases new Dallas Cowboys anthem
Kelly Clarkson tops the popmusiclife Pop 10
VIDEO: Kelly Clarkson injured on stage in Milwaukee
VIDEO: Kelly Clarkson – Dark Side
VIDEO: Kelly Clarkson rocks Dancing With The Stars finale
Kelly Clarkson signs on for new reality series, Duets
Kelly Clarkson tops US singles chart
VIDEO: Kelly Clarkson sings national anthem at Super Bowl
VIDEO: Behind the scenes with Kelly Clarkson on tour
VIDEO: Kelly Clarkson covers Cee Lo Green, Coldplay
Kelly Clarkson, Nicki Minaj, Bruno Mars & more to perform at Grammys
REPORT: Kelly Clarkson to sing anthem at Super Bowl
VIDEO: Kelly Clarkson rocks Saturday Night Live
TONIGHT: Kelly Clarkson on Saturday Night Live
Kelly Clarkson releases iTunes Session EP
Kelly Clarkson to release live iTunes Session
VIDEO: Kelly Clarkson live at The Troubadour
VIDEO: Kelly Clarkson rocks new single on The X Factor
Kelly Clarkson tops popmusiclife Pop 10 for 2nd week
Kelly Clarkson announces 2012 tour