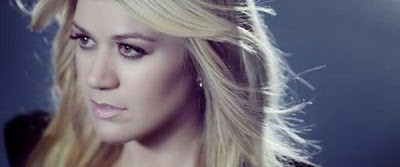 Kelly Clarkson
stopped by
Monroe Carell Jr. Children's Hospital
at Vanderbilt to sing and celebrate the season with patients, staff and families through
Musicians On Call
(MOC) Nashville.
Clarkson, who recently released her
"Greatest Hits – Chapter One"
album, visited with the children and performed an acoustic set in the Children's Hospital Theatre.
Kelly led the packed room in a sing-along of her favorite holiday carols including
"Rudolph the Red Nose Reindeer," "White Christmas,"
and
"All I Want for Christmas is You."
Clarkson encouraged singing and dancing, and the children were happy to oblige. Following the show, Kelly generously offered to visit the rooms of patients unable to attend.
"This is such a special time of year and I'm so happy to be able to share it with all of these great kids. I'm probably having just as much, if not more, fun than they are,"
said Clarkson.
"I heard about Musicians On Call from a friend of mine, and I thought this would be the perfect way to get involved with a hospital music program here in Nashville. I love playing for the kiddos!!"
MOC Nashville is celebrating its fifth anniversary this year and since its inception, the Music City branch has grown to provide 11 weekly bedside performance programs throughout six area healthcare facilities and has played for over 60,000 patients.
With the help of artists like Clarkson,
Brantley Gilbert, Hunter Hayes, Martina McBride, Jerrod Niemann, Kellie Pickler, Darius Rucker, Blake Shelton
, and so many more, MOC Nashville will continue to expand its reach within the Nashville community and deliver the healing power of music to those who need it most.
For more information on MOC, please visit
www.MusiciansOnCall.org
.
Kelly Clarkson
See also:
Kelly Clarkson performs on The Voice finale
Kelly Clarkson gets engaged
VIDEO: Kelly Clarkson performs Catch My Breath on Ellen
Kelly Clarkson releases video for Catch My Breath
Kelly Clarkson releases lyric video for Catch My Breath
Kelly Clarkson reveals Greatest Hits cover and song list
Kelly Clarkson premieres new single, Catch My Breath
Kelly Clarkson to release greatest hits package next month
Kelly Clarkson releases new Dallas Cowboys anthem
Kelly Clarkson tops the popmusiclife Pop 10
VIDEO: Kelly Clarkson injured on stage in Milwaukee
VIDEO: Kelly Clarkson – Dark Side
VIDEO: Kelly Clarkson rocks Dancing With The Stars finale
Kelly Clarkson signs on for new reality series, Duets
Kelly Clarkson tops US singles chart
VIDEO: Kelly Clarkson sings national anthem at Super Bowl
VIDEO: Behind the scenes with Kelly Clarkson on tour
VIDEO: Kelly Clarkson covers Cee Lo Green, Coldplay
Kelly Clarkson, Nicki Minaj, Bruno Mars & more to perform at Grammys
REPORT: Kelly Clarkson to sing anthem at Super Bowl
VIDEO: Kelly Clarkson rocks Saturday Night Live
TONIGHT: Kelly Clarkson on Saturday Night Live
Kelly Clarkson releases iTunes Session EP
Kelly Clarkson to release live iTunes Session
VIDEO: Kelly Clarkson live at The Troubadour
VIDEO: Kelly Clarkson rocks new single on The X Factor
Kelly Clarkson tops popmusiclife Pop 10 for 2nd week
Kelly Clarkson announces 2012 tour