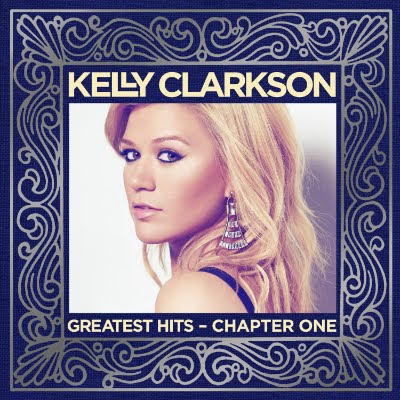 Kelly Clarkson
will release
"Greatest Hits – Chapter 1"
on November 19th.
The compilation will feature three new tracks from Clarkson, including the single,
"Catch My Breath,"
a song co-written by Kelly, Jason Halbert and Eric Olson.
Clarkson has now unveiled the cover and track list for the album.
Since bursting onto the music scene 10 years ago, Kelly has released 5 studio albums
(Thankful, Breakaway, My December, All I Ever Wanted, Stronger),
sold over 20 million albums worldwide, 10 million albums in the US and has had 10 singles in the top 10 on the Billboard Hot 100 Singles Chart.
Clarkson's most recent effort,
"Stronger,"
debuted at #2 on both the Billboard Top 200 and Digital Albums Chart. The album is certified Platinum by the R.I.A.A. and produced the smash singles,
"Mr. Know It All"
and
"Stronger (What Doesn't Kill You)"
which marks Kelly's 9th and 10th Top 10 hit.
"Stronger (What Doesn't Kill You)"
was #1 on Billboard's Hot 100 Chart for two consecutive weeks (3 weeks total) marking her 3rd #1 on the Hot 100 chart after 2002's
"A Moment Like This"
and 2009's
"My Life Would Suck Without You."
Kelly Clarkson
"Greatest Hits – Chapter One"
Release date: November 19
01. 'Since U Been Gone'
02. 'My Life Would Suck Without You'
03. 'Miss Independent'
04. 'Stronger (What Doesn't Kill You)'
05. 'Behind These Hazel Eyes'
06. 'Because Of You'
07. 'Never Again'
08. 'Already Gone'
09. 'Mr. Know It All'
10. 'Breakaway'
11. 'Don't You Wanna Stay' (with Jason Aldean)
12. 'Walk Away'
13. 'Catch My Breath'
14. 'People Like Us'
15. 'Don't Rush' (featuring Vince Gill)
16. 'A Moment Like This'
17. 'I'll Be Home For Christmas'
Kelly Clarkson
See also:
Kelly Clarkson premieres new single, Catch My Breath
Kelly Clarkson to release greatest hits package next month
Kelly Clarkson releases new Dallas Cowboys anthem
Kelly Clarkson tops the popmusiclife Pop 10
VIDEO: Kelly Clarkson injured on stage in Milwaukee
VIDEO: Kelly Clarkson – Dark Side
VIDEO: Kelly Clarkson rocks Dancing With The Stars finale
Kelly Clarkson signs on for new reality series, Duets
Kelly Clarkson tops US singles chart
VIDEO: Kelly Clarkson sings national anthem at Super Bowl
VIDEO: Behind the scenes with Kelly Clarkson on tour
VIDEO: Kelly Clarkson covers Cee Lo Green, Coldplay
Kelly Clarkson, Nicki Minaj, Bruno Mars & more to perform at Grammys
REPORT: Kelly Clarkson to sing anthem at Super Bowl
VIDEO: Kelly Clarkson rocks Saturday Night Live
TONIGHT: Kelly Clarkson on Saturday Night Live
Kelly Clarkson releases iTunes Session EP
Kelly Clarkson to release live iTunes Session
VIDEO: Kelly Clarkson live at The Troubadour
VIDEO: Kelly Clarkson rocks new single on The X Factor
Kelly Clarkson tops popmusiclife Pop 10 for 2nd week
Kelly Clarkson announces 2012 tour