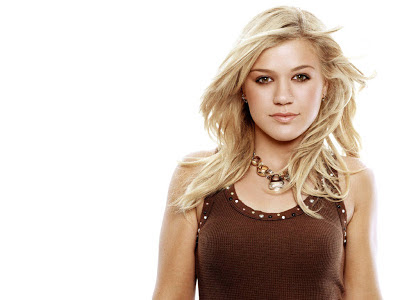 Kelly Clarkson
has topped money magazine Forbes list of 2012's top-earning American Idols.
Forbes
reports Clarkson leads the list with earnings of $8 million, about what
Nicki Minaj
makes for her role on Idol and twice what
Keith Urban
gets. More than a decade after winning Season One, Clarkson continues to grow her career, and her bank account, with the help of gold-certified album
"Stronger"
, a mentor role on The Voice, a Toyota commercial and a lucrative tour.
Forbes' numbers are based on estimated income from May 2011 to May 2012, before subtracting taxes, American Idol's cut and any additional fees for agents, lawyers and managers.
Carrie Underwood
and
Chris Daughtry
tied for the second spot. Underwood's earnings were boosted by new album
"Blown Away"
, which has sold 1.2 million copies. Underwood didn't tour much during the magazines' scoring period, but with an average nightly gross in excess of $400,000, she's set for a big year with a string of concert dates running through at least early summer. Daughtry's eponymous rock group continues to tour heavily, pulling in six-figure nightly grosses along the way.
Roundinng out the list were Season 10 winner
Scotty McCreery
in fourth ($4 million),
Jennifer Hudson
($3 million),
Jordin Sparks
($2 million),
Adam Lambert
($1.5 million),
Katharine McPhee
($1.1 million),
Kellie Pickler
($1.1 million),
David Archuleta
($1 million), and
David Cook
($1 million).
Kelly Clarkson
See also:
Kelly Clarkson shines at Obama Inauguration
Kelly Clarkson visits Nashville children's hospital
Kelly Clarkson performs on The Voice finale
Kelly Clarkson gets engaged
VIDEO: Kelly Clarkson performs Catch My Breath on Ellen
Kelly Clarkson releases video for Catch My Breath
Kelly Clarkson releases lyric video for Catch My Breath
Kelly Clarkson reveals Greatest Hits cover and song list
Kelly Clarkson premieres new single, Catch My Breath
Kelly Clarkson to release greatest hits package next month
Kelly Clarkson releases new Dallas Cowboys anthem
Kelly Clarkson tops the popmusiclife Pop 10
VIDEO: Kelly Clarkson injured on stage in Milwaukee
VIDEO: Kelly Clarkson – Dark Side
VIDEO: Kelly Clarkson rocks Dancing With The Stars finale
Kelly Clarkson signs on for new reality series, Duets
Kelly Clarkson tops US singles chart
VIDEO: Kelly Clarkson sings national anthem at Super Bowl
VIDEO: Behind the scenes with Kelly Clarkson on tour
VIDEO: Kelly Clarkson covers Cee Lo Green, Coldplay
Kelly Clarkson, Nicki Minaj, Bruno Mars & more to perform at Grammys
REPORT: Kelly Clarkson to sing anthem at Super Bowl
VIDEO: Kelly Clarkson rocks Saturday Night Live
TONIGHT: Kelly Clarkson on Saturday Night Live
Kelly Clarkson releases iTunes Session EP
Kelly Clarkson to release live iTunes Session
VIDEO: Kelly Clarkson live at The Troubadour
VIDEO: Kelly Clarkson rocks new single on The X Factor
Kelly Clarkson tops popmusiclife Pop 10 for 2nd week
Kelly Clarkson announces 2012 tour