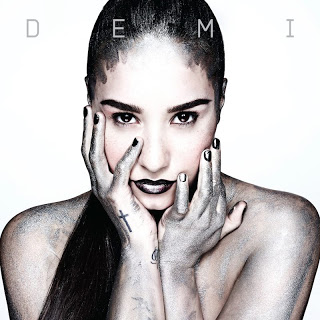 Demi Lovato
has unveiled the cover art and street date for forthcoming new album,
"Demi."
Due May 14, the cover of Lovato's fourth album shows a fresh-faced portrait of the singer featuring blacked out hair and a grey-scaled body pose, with Demi holding her head in her hands.
The project's lead single,
"Heart Attack,"
is out now. The song recently debuted at No. 1 on the iTunes chart in 18 countries (including the U.S.) and No. 12 on the Billboard Hot 100 chart (the second-best Billboard debut of the year).
Last week, Lovato announced that she is returning this fall for season 3 of The X Factor.
Demi Lovato
See also:
Demi Lovato returning for season 3 of The X Factor
Demi Lovato releases Heart Attack lyric video
Demi Lovato taking a break from Twitter
Britney Spears featured in new X Factor commercial
Demi Lovato sings national anthem at Game 4 of World Series
Demi Lovato to host Teen Choice Awards
VIDEO: Britney Spears featured in first new X Factor promo
Britney Spears & Demi Lovato confirmed as X Factor judges
Demi Lovato to join Britney Spears as X Factor judge
VIDEO: Demi Lovato rocks American Idol
VIDEO: Demi Lovato covers Moves Like Jagger