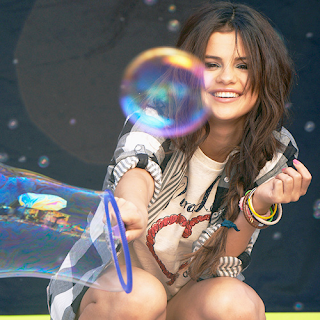 Selena Gomez
was one of the featured performers in New York Thursday for Macy's 4th of July fireworks spectacular.
Gomez sang two songs, including
"Come And Get It"
and
"Slow Down."
"Happy Birthday America!!! Hope everyone is enjoying the day," posted the singer before the show.
The televised broadcast of the Macy's event was hosted by
Nick Cannon
; it included performances from
Pitbull, Taylor Swift, Mariah Carey, Cher
and
Tim McGraw
.
Selena Gomez & the Scene
See also:
Selena Gomez releases Come & Get It remixes
Selena Gomez announces Mom's pregnancy on Mother's Day
Selena Gomez tops the popmusiclife Pop 10
PHOTO: Selena Gomez previews Come & Get It video
VIDEO: Selena Gomez performs Come & Get It on Letterman
VIDEO: Selena Gomez debuts new single on Ryan Seacrest's show
Selena Gomez previews Come & Get It video
Selena Gomez to perform new single at MTV Movie Awards
Selena Gomez & Jimmy Fallon perform Mario Kart Love Song
VIDEO: Selena Gomez laughs about Justin Bieber on Letterman
Selena Gomez streams new song following leak
VIDEO: Selena Gomez – Hit The Lights remix
NEW VIDEO: Selena Gomez – Hit The Lights
VIDEO: Selena Gomez performs at 2011 MTV EMAs
VIDEO: Selena Gomez promotes MTV Europe Music Awards
Justin Bieber joins Selena Gomez in Winnipeg