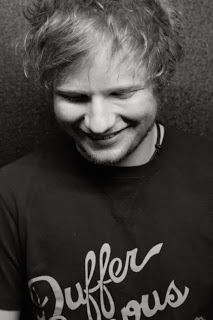 Ed Sheeran
tops the
popmusiclife Pop 10
.
Fans are checking out spring 2013 story where UK Singer/songwriter
Ed Sheeran
announces details about his sophomore album.
Check out all the details in this week's top story!
The
PP10
is a list of the most-viewed pop news stories in the past week by
popmusiclife
readers.
For a full list of the
popmusiclife Pop 10
charts, check out the archives
here
.
popmusiclife Pop 10
week ending February 16, 2014

01 – Ed Sheeran announces new album release date
02 – VIDEO: Lady Gaga sings on The Simpsons
03 – VIDEO: Justin Timberlake goes barbershop quartet on Jimmy Fallon
04 – Kylie Minogue drops Skirt as new single
05 – Adele congratulates British rowers on winning Olympic gold
06 – Selena Gomez streams new song following leak
07 – Justin Bieber passes Lady Gaga as Twitter champ
08 – George Michael to release new album
09 – Psy shoots new video with Snoop Dogg and G-Dragon
10 – Foster The People announce North American tour
See also:
Feb 09: Ed Sheeran
Jan 26: Adam Lambert
Jan 19: Adam Lambert
Jan 12: Adam Lambert
Jan 05: Adam Lambert
Dec 29: Rihanna
Dec 22: chart frozen
Dec 15: chart frozen
Dec 08: Rihanna
Dec 01: Rihanna
Nov 17: Rihanna
Nov 10: Selena Gomez
Nov 03: Lady Gaga
Oct 27: Rihanna
Oct 20: Selena Gomez
Oct 13: Rihanna
Oct 06: Rihanna
Sep 15: Avril Lavigne
Sep 08: Lady Gaga
Sep 01: Lady Gaga
Aug 25: Coldplay
Aug 18: Avril Lavigne
Aug 11: Robin Thicke
Aug 04: Avril Lavigne