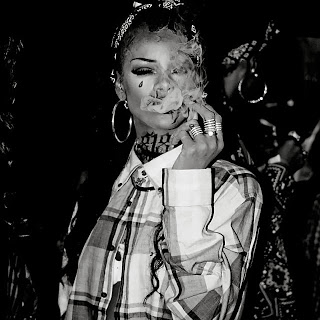 Rihanna
tops the
popmusiclife Pop 10
for the second straight week.
The singer made headlines last year after tweeting about enjoying pot and popmusiclife readers are revisiting the news.
Check out all the details in this week's top story!
The
PP10
is a list of the most-viewed pop news stories in the past week by
popmusiclife
readers.
For a full list of the
popmusiclife Pop 10
charts, check out the archives
here
.
popmusiclife Pop 10
week ending December 1, 2013

01 – Rihanna brags about smoking pot
02 – Backstreet Boy to open for Britney Spears
03 – Ed Sheeran announces new album release date
04 – VIDEO: Justin Bieber performs at Victoria's Secret Fashion Show
05 – VIDEO: Bruno Mars rocks Victoria's Secret Fashion Show
06 – Selena Gomez streams new song following leak
07 – Lady Gaga: ARTPOP debuts at top of US charts
08 – Rihanna releases Cockiness remix ft. A$AP Rocky
09 – VIDEO: Ed Sheeran releases I See Fire from Hobbit film soundtrack
10 – Lady Gaga releases ARTPOP song Dope
See also:
Nov 17: Rihanna
Nov 10: Selena Gomez
Nov 03: Lady Gaga
Oct 27: Rihanna
Oct 20: Selena Gomez
Oct 13: Rihanna
Oct 06: Rihanna
Sep 15: Avril Lavigne
Sep 08: Lady Gaga
Sep 01: Lady Gaga
Aug 25: Coldplay
Aug 18: Avril Lavigne
Aug 11: Robin Thicke
Aug 04: Avril Lavigne