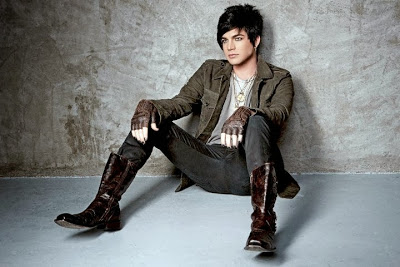 Adam Lambert
tops the
popmusiclife Pop 10
.
Fans are checking out spring 2012 video of Lambert performing unplugged in Portland while making the rounds to promote the release of his sophomore album,
"Trespassing."
Check out all the details in this week's top story!
The
PP10
is a list of the most-viewed pop news stories in the past week by
popmusiclife
readers.
For a full list of the
popmusiclife Pop 10
charts, check out the archives
here
.
popmusiclife Pop 10
week ending January 12, 2014

01 – VIDEO: Adam Lambert unplugs in Portland
02 – VIDEO: Lady Gaga sings on The Simpsons
03 – Ed Sheeran announces new album release date
04 – Kylie Minogue says new album due next year
05 – Selena Gomez streams new song following leak
06 – VIDEO: No Doubt debut single at Teen Choice Awards
07 – VIDEO: Justin Timberlake goes barbershop quartet on Jimmy Fallon
08 – Mariah Carey teases new single
09 – PHOTOS: Jennifer Lopez teases Dance Again video
10 – VIDEO: Robin Thicke & Jimmy Fallon play Blurred Lines with kid's instruments

See also:
Jan 05: Adam Lambert
Dec 29: Rihanna
Dec 22: chart frozen
Dec 15: chart frozen
Dec 08: Rihanna
Dec 01: Rihanna
Nov 17: Rihanna
Nov 10: Selena Gomez
Nov 03: Lady Gaga
Oct 27: Rihanna
Oct 20: Selena Gomez
Oct 13: Rihanna
Oct 06: Rihanna
Sep 15: Avril Lavigne
Sep 08: Lady Gaga
Sep 01: Lady Gaga
Aug 25: Coldplay
Aug 18: Avril Lavigne
Aug 11: Robin Thicke
Aug 04: Avril Lavigne