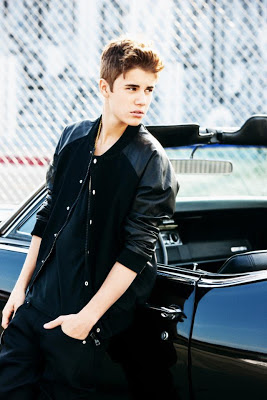 Justin Bieber
tops this week's
popmusiclife Pop 10
.
A photo from a recent Bieber meet and greet has gone viral.
The image appears to show the pop star groping a fan backstage last week in Miami.
Check out the video in this week's top story!
The
PP10
is a list of the most-viewed pop news stories in the past week by
popmusiclife
readers.
For a full list of the
popmusiclife Pop 10
charts, check out the archives
here
.
Popmusiclife Pop 10
week ending February 3, 2013

01 – Did Justin Bieber grope fan at meet and greet?
02 – Justin Bieber previews Believe Acoustic with live clip
03 – Nicole Scherzinger releases Boomerang video
04 – VIDEO: Bruno Mars rocks Victoria's Secret Fashion Show
05 – VIDEO: Coldplay rock Jimmy Kimmel's post-Oscars show
06 – American Idol: Nicki Minaj says Mariah Carey doesn't like her
07 – Shakira gives birth to baby boy
08 – Justin Bieber performs acoustic Boyfriend on Ellen
09 – VIDEO: Adam Lambert unplugs in Portland
10 – Kelly Clarkson tops Forbes list of 2012's top-earning American Idols
See also:
Jan 27: Bruno Mars
Jan 20: Nicki Minaj
Jan 13: Shakira and Usher
Jan 06: Bruno Mars
Dec 30: Bruno Mars
Dec 23: Bruno Mars
Dec 16: Bruno Mars
Dec 09: Bruno Mars
Dec 02: Kesha
Nov 25: Britney Spears