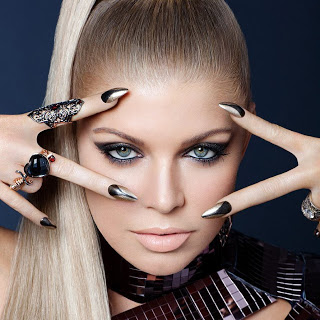 Fergie
tops this week's
popmusiclife Pop 10
.
The
Black Eyed Peas
vocalist and husband, actor
Josh Duhamel
, have announced that they are expecting her first child.
Check out the details in this week's top story!
The
PP10
is a list of the most-viewed pop news stories in the past week by
popmusiclife
readers.
For a full list of the
popmusiclife Pop 10
charts, check out the archives
here
.
Popmusiclife Pop 10
week ending February 24, 2013

01 – Fergie is pregnant with first child
02 – Justin Timberlake releases epic new song, Mirrors
03 – Lady Gaga undergoes hip surgery
04 – VIDEO: Bruno Mars rocks Victoria's Secret Fashion Show
05 – VIDEO: Adam Lambert unplugs in Portland
06 – VIDEO: Coldplay rock Jimmy Kimmel's post-Oscars show
07 – Bruno Mars teams up Sting, Rihanna & more at the Grammys
08 – Lady Gaga cancels tour to have hip surgery
09 – Justin Timberlake performs at the Grammys
10 – will.i.am releases star-studded Scream & Shout remix video
See also:
Feb 17: Bruno Mars
Feb 10: Bruno Mars
Feb 03: Justin Bieber
Jan 27: Bruno Mars
Jan 20: Nicki Minaj
Jan 13: Shakira and Usher
Jan 06: Bruno Mars
Dec 30: Bruno Mars
Dec 23: Bruno Mars
Dec 16: Bruno Mars
Dec 09: Bruno Mars
Dec 02: Kesha
Nov 25: Britney Spears