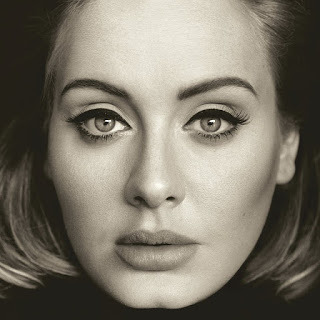 Adele's "25
" sold almost 1 million copies in the US via iTunes in its first day on sale.
Billboard
reports the project sold more than 900,000 copies on November 20 on its way to what is expected to be the biggest opening week in US album sales history.
Music industry sources estimate
Adele
could sell as many as 2.5 million records this week to top the current record holder,
NSYNC
, whose 2000 album
"No Strings Attached"
debuted with 2,416,000 sold its first week.
The boy band's second release remains the only album to sell 2 million copies in the U.S. in a single week.
3.6 million physical copies of
Adele's "25"
were shipped to US retailers, with sources forecasting 1.5 million CD and 1 million digital download sales in its first week.
"25"
is also expected to become the biggest selling album of 2015, surpassing
Taylor Swift
's 2014 release
"1989"
, which has sold 1.74 million to date this year.
Produced by
Greg Kurstin, "25"
was launched with the lead single
"Hello."
See also:
Adele to perform on The Tonight Show
VIDEO: Adele debuts new songs at Radio City Music Hall
Adele premieres When We Were Young video
Adele smash Hello tops US charts for third week
Search Adele at popmusiclife