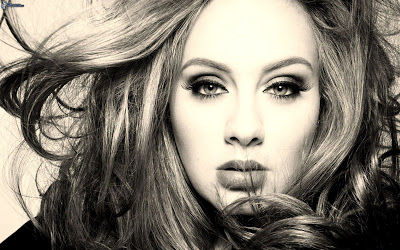 Adele
will perform on The Tonight Show starring Jimmy Fallon on Monday, November 23.
On hand to promote her newly-released album,
"25"
, the UK singer will also join the host for an interview during the NBC late night program.
Adele
launched her third album with the lead single
"Hello"
, an instant worldwide smash which broke streaming and download records in its opening weeks.
The tune
has already been certified platinum in the singer's native UK
where it topped the singles charts for a third straight week, scoring
a similar feat on the US Billboard Hot 100
.
Adele
premiered several tracks from the project
during a performance at Radio City Music Hall in New York on November 17.
The concert event was filmed for "Adele Live In New York City", an NBC-TV special set to air on December 14.
The singer recently issued a video for the follow-up single,
"When We Were Young."
See also:
VIDEO: Adele debuts new songs at Radio City Music Hall
Adele premieres When We Were Young video
Adele smash Hello tops US charts for third week
VIDEO: Adele previews new song When We Were Young
Search Adele at popmusiclife