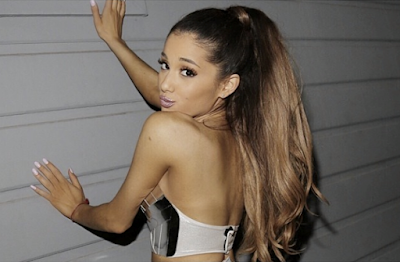 Ariana Grande
is teasing fans that new music may be on the way as she marks Tuesday's 1-year anniversary of the release of
"Problem"
, the lead single from her second album, 2014's
"My Everything."
"One year since #problem!!!! what a year it's been," writes Grande on Instagram. "I'll never be able to find the words to fully express my gratitude and appreciation to be able to do what I love and to have the greatest, sweetest, funnniest (but actually the funniest....... ever), kindest, most generous and genuine fans (loves) in the world by my side.
"y'all are dream babes and I love you. here's to more music and memories (I may or may not be in the studio working on it right now)."
"Problem"
– featuring Grande and Australian rapper
Iggy Azalea
– reached No. 2 on the US Billboard Hot 100 and No. 1 on many charts around the world.
The single helped
"My Everything"
debut at No. 1 on the US Billboard 200 with opening week sales of 169,000 on its way to selling more than 1 million copies in the States alone.
Grande returns to live action next month when she begins a European tour in Paris, France on May 14; a summer run across North America starts July 16 in Tampa, FL.
See also:
Justin Bieber and Ariana Grande lip sync Carly Rae Jepsen hit
VIDEO: Ariana Grande guests on The Tonight Show