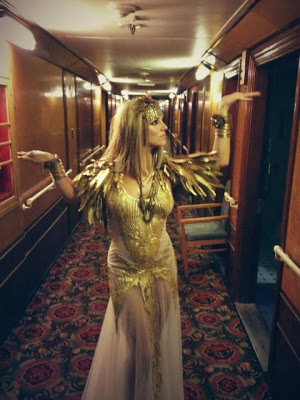 Britney Spears
has released some images from a photo shoot to launch her new perfume,
Fantasy Twist
, next month.
Fantasy Twist
is a fragrance created by
Elizabeth Arden
and endorsed by Spears. The perfume Fantasy Twist is a combination of some of Britney's most popular fragrances
Fantasy
and Midnight Fantasy. It is a sphere shaped bottle that breaks in half leaving one side a pink bottle which is
Fantasy
, and one side a dark blue bottle that is
Midnight Fantasy
; pink and blue are reportedly the singer's favorite colors.
The pop superstar offered up a couple of photos on Facebook to give fans a preview.
"Channeling my inner Cleopatra today @ Elizabeth Arden Fantasy Twist shoot. Fragrance is out in Sept. 1st."
A second image presents the singer in a completely different look.
"Loving day 2 of my Elizabeth Arden Fantasy Twist fragrance shoot. Jason says I look like Jean Harlow!"
To maximize the promotion of the new perfume,
Fantasy Twist
is being released September 1, just in time to sync up with Britney's debut as a judge on
X Factor
when season 2 of the struggling US series premieres on September 12.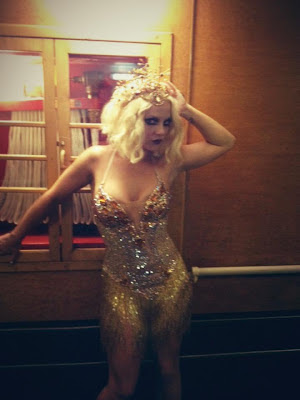 Britney Spears
See also:
PHOTOS: Britney Spears featured in new X Factor photos
Britney Spears would have loved to join American Idol
VIDEO: Britney Spears featured in new X Factor promo
VIDEO: Britney Spears featured in first new X Factor promo
Britney Spears & Demi Lovato confirmed as X Factor judges
Demi Lovato to join Britney Spears as X Factor judge
Britney Spears signs deal to join X Factor
Britney Spears to become X Factor judge
Madonna & Britney Spears flirt on Twitter
VIDEO: Simon Cowell talks Britney Spears on X Factor
Britney Spears nearing deal to become X Factor judge
VIDEO: Madonna calls Britney Spears a 'good kisser'
AUDIO: Britney Spears - 'Look Who's Talking Now' demo leaked
AUDIO: Britney Spears' 'Secret' demo leaked
AUDIO: 2 unreleased Britney Spears songs leaked online