Madonna
is gearing up for the launch of her MDNA World Tour, which kicks off Thursday in Tel Aviv, Israel.
The tour will run through Europe until mid-August, before hitting North American for dates starting August 28 in Philadelphia; the shows will include arenas, stadiums and special outdoor sights.
Over the weekend,
Madonna
offered fans a preview of the new tour by sharing photos from full stage production rehearsals.
For more photos, visit
Madonna
's Facebook page
here
.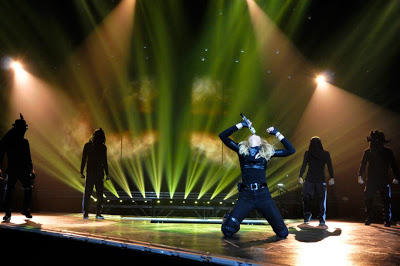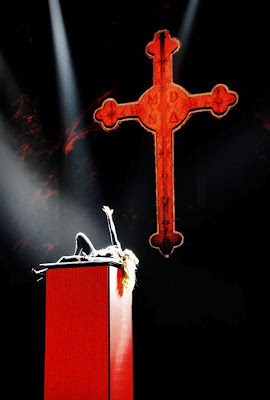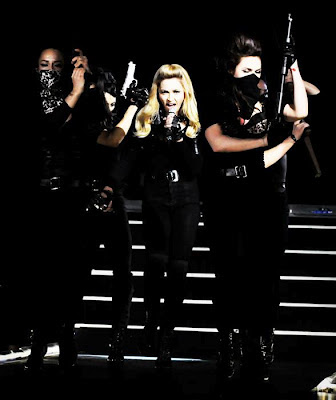 Madonna
See also:
Madonna announces South American tour dates
Madonna & Britney Spears flirt on Twitter
Madonna's MDNA tops US charts
Madonna's MDNA debuts at #1 in the UK
Madonna tops the popmusiclife Pop 10
Madonna: MDNA on track to debut at US #1
VIDEO: Madonna debuts new fragrance commercial
VIDEO: Madonna – Gang Bang
VIDEO: Madonna kisses Nicki Minaj on her birthday
VIDEO: Madonna's MDNA Facebook interview
Madonna teams with liquor company for MDNA Remix album
VIDEO: Madonna – Girl Gone Wild
PHOTOS: Madonna practices tightrope walking for tour
PHOTOS: Madonna releases new MDNA pictures
VIDEO: Madonna – Girl Gone Wild preview
PHOTO: Madonna shares bruises from tour rehearsals
AUDIO: Madonna – Girl Gone Wild
Madonna extends US Top 10 record to 38 songs
AUDIO: Madonna talks about M.I.A.'s Super Bowl middle finger
Madonna announces 2012 world tour
Super Bowl profile increases Madonna's music sales
Madonna's Super Bowl show watched by 114 million
VIDEO: Madonna rocks the Super Bowl
VIDEO: Madonna – Give Me All Your Luvin'