Madonna
's new album,
"MDNA,"
is out next week, but the singer has her eyes on another date: May 29.
That's when she opens her 2012 tour in Tel Aviv, Israel.
The pop icon has been working through rehearsals for the upcoming tour, recently displaying pictures of some bruises she earned in the process (see them
here
.)
Now,
Madonna
is sharing some more photos from her behind the scenes workout: this time, she is seen practicing her tightrope walking skills.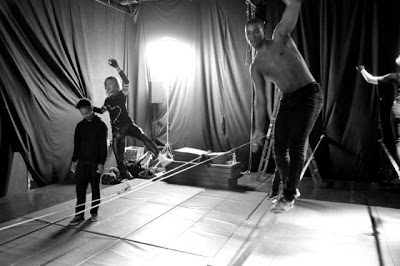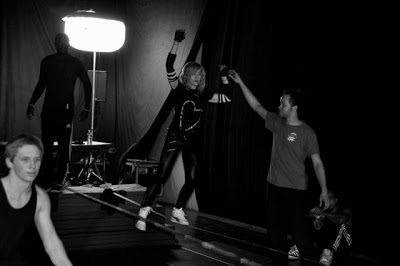 Madonna
Madonna – Give Me All Your Luvin'
See also:
AUDIO: Madonna previews Best Friend
AUDIO: Madonna – I Fucked Up
PHOTOS: Madonna releases new MDNA pictures
AUDIO: Madonna previews Falling Free
AUDIO: Madonna previews Superstar
VIDEO: Madonna – Girl Gone Wild preview
PHOTO: Madonna shares bruises from tour rehearsals
AUDIO: Preview new Madonna – Gang Bang
AUDIO: Preview new Madonna – Love Spent
AUDIO: Preview new Madonna - I'm Addicted
AUDIO: Madonna – Girl Gone Wild
Madonna shooting Girl Gone Wild video this week
Madonna extends US Top 10 record to 38 songs
AUDIO: Madonna talks about M.I.A.'s Super Bowl middle finger
Madonna announces 2012 world tour
Super Bowl profile increases Madonna's music sales
Madonna's Super Bowl show watched by 114 million
VIDEO: Madonna rocks the Super Bowl
VIDEO: Madonna – Give Me All Your Luvin'
Madonna reveals MDNA track list
Madonna: 2012 Tour tickets on sale after Super Bowl
VIDEO: Madonna – Give Me All Your Luvin' preview
Madonna reveals MDNA cover art
VIDEO: Madonna interviewed on The Tonight Show