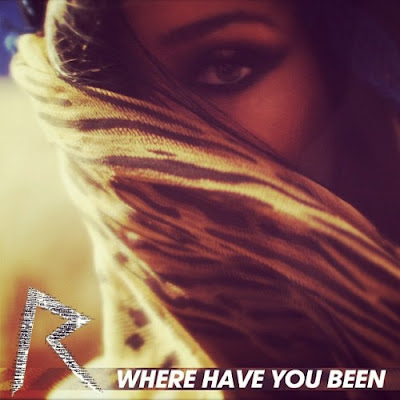 Rihanna
is gearing up for the release of
"Where Have You Been,"
the latest single and video from her
"Talk That Talk"
album.
The pop superstar has been teasing fans online with messages about the upcoming release, as well as issuing some behind the scenes footage of the video's creation.
In part 1 of "The Making Of,"
Rihanna
and choreographer
Hi-Hat
take you to dance rehearsal for the new video shoot…while part 2 features footage of the wardrobe fitting for the cast.
See also:
Rihanna tops the popmusiclife Pop 10
Rihanna responds to marijuana controversy
Rihanna confirmed for Saturday Night Live
PHOTOS: Rihanna on cover of new Elle magazine
VIRAL VIDEO: We Found Love (In The Hunger Games)
VIDEO: Gene Simmons of KISS slams Rihanna
AUDIO: Rihanna talks about working with Chris Brown
VIDEO: Rihanna in new Battleship film preview
VIDEO: Rihanna rolls around in her underwear for Armani
Topless Rihanna tops the popmusiclife Pop 10
PHOTO: Rihanna posts topless photo on Twitter
Rihanna to play Whitney Houston in film?
Rihanna & Chris Brown to reunite on American Idol?
Rihanna tops the popmusiclife Pop 10
Chris Brown collaboration was Rihanna's idea
AUDIO: Chris Brown & Rihanna – Turn Up The Music
AUDIO: Rihanna & Chris Brown – Birthday Cake remix
VIDEO: Rihanna – The Road To Talk That Talk part 2
VIDEO: Rihanna – The Road To Talk That Talk part 1
Rihanna sets Vevo record with 2 billion views
Rihanna to perform with Coldplay at the Grammys
Rihanna brags about smoking pot
AUDIO: Rihanna ft. Flo Rida – We Found Love remix
Rihanna tops Lady Gaga as YouTube Queen
Rihanna announces 'Talk That Talk' as next single
NEW VIDEO: Rihanna – You Da One