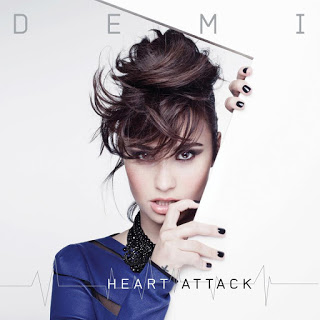 Demi Lovato
has released a lyric video for her new single,
"Heart Attack."
When the full video hits, Lovato says she'll have a whole new look for the clip.
"I think the image of the video, I'm taking on a different look this time around,"
she told
MTV News
.
"I feel like I have my own thing going, like rocker-chic sophisticated, just a different kind of fashion style this time around."
Lovato is looking forward to meshing her new look with her new music.
"It's incredible that I get to incorporate that with my music, and it coincides,"
she said.
"But a lot of the music video, I think, is going to be fashion-based but also performance-based. I really just like to rock out, especially in music videos when I can just have so many times where I can perform."
Lovato was a judge last season on the US version of The X Factor.
Demi Lovato
See also:
Demi Lovato taking a break from Twitter
Britney Spears featured in new X Factor commercial
Demi Lovato sings national anthem at Game 4 of World Series
Demi Lovato to host Teen Choice Awards
VIDEO: Britney Spears featured in first new X Factor promo
Britney Spears & Demi Lovato confirmed as X Factor judges
Demi Lovato to join Britney Spears as X Factor judge
VIDEO: Demi Lovato rocks American Idol
VIDEO: Demi Lovato covers Moves Like Jagger