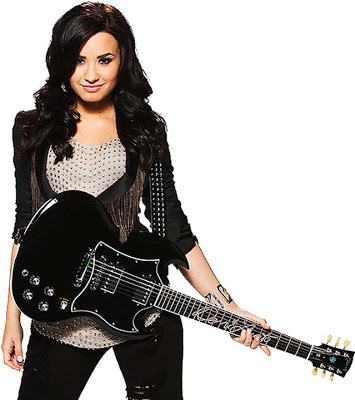 X Factor judge and pop star
Demi Lovato
has surprised fans by announcing plans to take a break from Twitter.
A series of tweets from the singer on January 3 began with posts about trust and, by the time it was all over, Demi gave her followers the news:
"Blehh. I really love my fans but I hate gossip sites... Gonna take a breather from twitter.. I love y'all!"
"Patience + communication = trust When you learn how to communicate with others, there's almost no problem you can't solve,"
was Lovato's first tweet in the series, followed by
"Only surround yourself with people who you CAN communicate with. Trust is a bond between TWO people that is found ONLY when they are able to listen/understand where the other person is coming from. That to me, is the key to friendships/ relationships."
Before pulling the plug, Demi wrapped up with
"I don't get how people get "stories" from very vague twitter posts... About friendship.....??"
Lovato has been rumored to have renewed her relationship with on-again off-again boyfriend
Wilmer Valderrama
, and the latest speculation is that the two have split once more.
Demi recently wrapped up her judging duties on the second U.S. season of The X Factor.
Demi Lovato
See also:
Britney Spears featured in new X Factor commercial
Demi Lovato sings national anthem at Game 4 of World Series
Demi Lovato to host Teen Choice Awards
VIDEO: Britney Spears featured in first new X Factor promo
Britney Spears & Demi Lovato confirmed as X Factor judges
Demi Lovato to join Britney Spears as X Factor judge
VIDEO: Demi Lovato rocks American Idol
VIDEO: Demi Lovato covers Moves Like Jagger