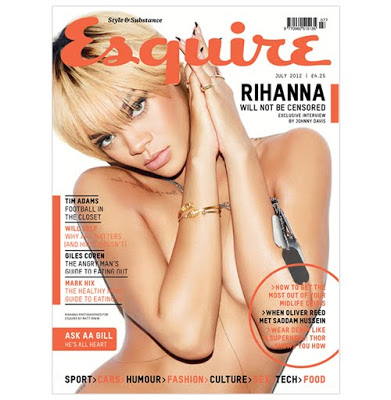 Rihanna
is featured topless on the cover of the July issue of Esquire's UK edition.
The pop superstar is the feature interview in the new issue, which goes on sale Monday, June 4.
The singer was shot for Esquire by acclaimed photographer
Matt Irwin
in East London; there's a mix of video and photos below from the session.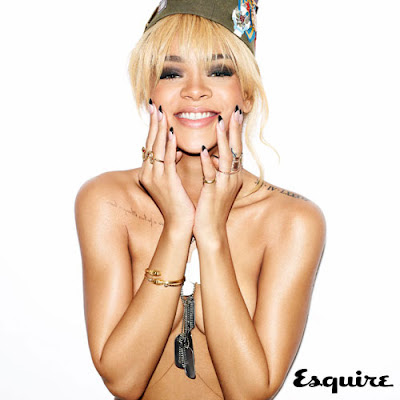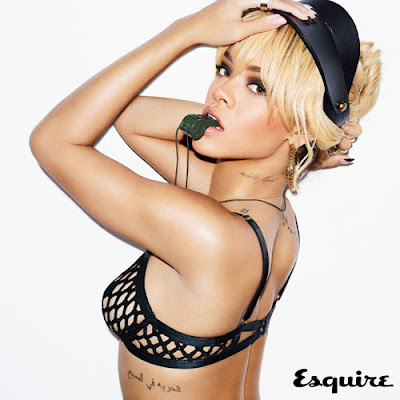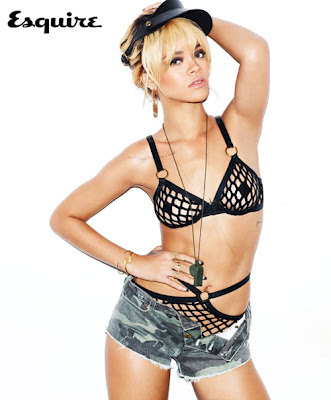 Rihanna
See also:
PHOTO: Rihanna goes nude to promote new perfume
VIDEO: Rihanna performs on American Idol finale
Rihanna to perform on American Idol finale
VIDEO: Rihanna rocks Saturday Night Live
Rihanna breaks Vevo record
VIDEO: Rihanna – Where Have You Been
VIDEO: Rihanna – Behind the scenes of Where Have You Been
VIDEO: Rihanna – The making of Where Have You Been
Rihanna tops the popmusiclife Pop 10
Rihanna responds to marijuana controversy
Rihanna confirmed for Saturday Night Live
PHOTOS: Rihanna on cover of new Elle magazine
VIRAL VIDEO: We Found Love (In The Hunger Games)
VIDEO: Gene Simmons of KISS slams Rihanna
AUDIO: Rihanna talks about working with Chris Brown
VIDEO: Rihanna in new Battleship film preview
VIDEO: Rihanna rolls around in her underwear for Armani