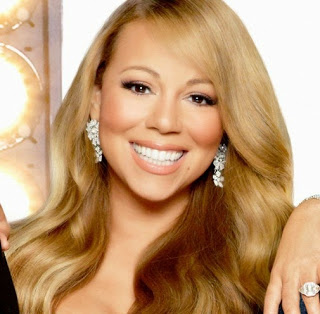 Mariah Carey
was a featured guest and musical performer on ABC'TV's Jimmy Kimmel Live on Monday.
Carey was on hand to promote her newly-released greatest hits compilation,
"#1 To Infinity"
, which features all 18 of the singer's No. 1 hits on the US Billboard Hot 100 chart – more than any solo artist in history.
The No. 1 chart hits on
"#1 To Infinity"
range from 1990's
"Vision of Love"
and
"Love Takes Time"
through to 2008's
"Touch My Body."
She also discussed her recently-launched Las Vegas residency at The Colosseum at Caesars Palace, where she performs her 18 number ones and new single,
"Infinity"
, during the show.
Carey then took to the live stage to deliver performances of
"Vision Of Love"
and
"Infinity."
See also:
Mariah Carey previews Infinity video
Mariah Carey issues lyric video for new single Infinity
Mariah Carey to release number ones collection next month
Mariah Carey unveils cover for #1 To Infinity
Search Mariah Carey at popmusiclife