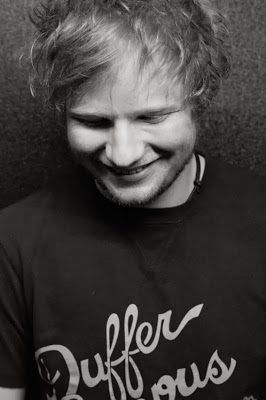 UK singer/songwriter
Ed Sheeran
has released the video for
"I See Fire"
, a new solo song featured on the forthcoming soundtrack to
"The Hobbit: The Desolation of Smaug."
"I got the opportunity to write, perform and record new end credits song for the new Hobbit film 'The Desolation Of Smaug'," explains Sheeran. "its called 'I see fire'. This is the first time i've produced something and played all the instruments on it (apart from the cello, but dont judge me)."
"I hope you dig it, big up to
Peter Jackson
and his team for having me involved in this," he continued. "I am a massive Jackson man, a massive Hobbit and LOTR fan, and I also look like a hobbit. so it's a good fit."
"The Hobbit: The Desolation of Smaug"
is an epic fantasy adventure film co-written, produced and directed by
Peter Jackson
. It is the second installment of a three-part film series based on
J. R. R. Tolkien
's 1937 novel
The Hobbit
, beginning with
An Unexpected Journey
(2012) and set to conclude with
There and Back Again
(2014). The three films together act as prequels to Jackson's
The Lord of the Rings
film series.
The original motion picture soundtrack album to
"The Desolation of Smaug"
will be released on December 10; it will be available in both a Standard Edition and a Special Edition.
The film hits North American theaters on December 13.
Sheeran is planning to release a new album in 2014.
See also:
Ed Sheeran announces new album release date
Ed Sheeran performs on Jimmy Kimmel
VIDEO: One Direction perform Little Things with Ed Sheeran in New York