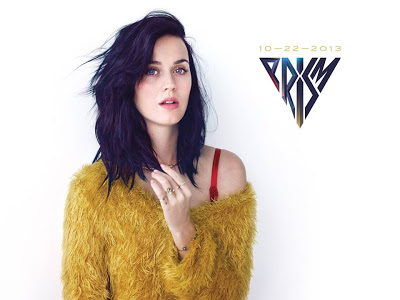 Katy Perry
will perform her just-released new single,
"Roar"
, at the
MTV Video Music Awards
in New York on August 25.
The four-time VMA winner will deliver the live performance debut of
"Roar"
during the show.
Perry released the song over the weekend, two days ahead of schedule due to an online leak of the song.
The lead track from her forthcoming album,
"Prism"
, was originally scheduled for release on Monday, but was issued to radio stations on Saturday.
"Looks like there's a tiger on the loose!!!," posted Perry on Sunday.
Due October 22, Perry's fourth album,
"Prism"
, is the follow-up to the 2010 smash,
"Teenage Dream"
, which sold more than 5 million copies worldwide.
Katy Perry
See also:
Katy Perry releases new single, Roar
Katy Perry passes Lady Gaga as most-followed woman on Twitter
Katy Perry announces new album, Prism
VIDEO: Katy Perry guests on The Tonight Show with Jay Leno
VIDEO: Katy Perry performs with the Rolling Stones in Las Vegas
Katy Perry is the new face of Popchips
Katy Perry faces indecency charge in India
VIDEO: Katy Perry – Wide Awake
VIDEO: Katy Perry – Wide Awake video preview
VIDEO: Katy Perry debuts new song at Billboard Music Awards
Katy Perry to debut new song at Billboard Music Awards
VIDEO: Katy Perry rocks American Idol
VIDEO: Katy Perry unveils full 3D concert movie trailer
VIDEO: Katy Perry previews 3D concert movie
VIDEO: Katy Perry performs at Kid's Choice Awards
VIDEO: Katy Perry posts Dressin' Up lyric video
VIDEO: Katy Perry – Part Of Me
VIDEO: Katy Perry sings Part of Me on UK television
Katy Perry to perform at Grammys
Katy Perry re-releasing Teenage Dream this spring
Katy Perry to perform at Super Bowl weekend event
Katy Perry wins 5 People's Choice Awards