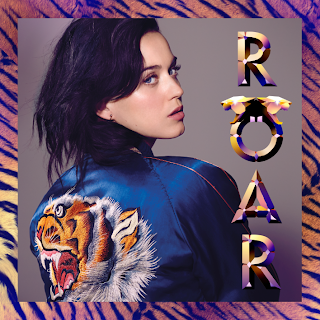 Katy Perry
has released her new single,
"Roar"
, two days ahead of schedule due to an online leak of the song.
The lead track from her forthcoming album,
"Prism"
, was originally scheduled for release on Monday, but was issued to radio stations on Saturday.
"Looks like there's a tiger on the loose!!!," posted Perry on Sunday. "Make sure you catch it on iTunes at midnight EDT TONIGHT!"
Due October 22, Perry's fourth album,
"Prism"
, is the follow-up to the 2010 smash,
"Teenage Dream"
, which sold more than 5 million copies worldwide.
"Teenage Dream"
made Billboard history with five No. 1 singles, a single-album record for a female artist, and is the third album in history to produce eight top five hits.
Perry plays the role of Smurfette in the new film,
"Smurfs 2"
, which is in theaters now.
Katy Perry
See also:
Katy Perry passes Lady Gaga as most-followed woman on Twitter
Katy Perry announces new album, Prism
VIDEO: Katy Perry guests on The Tonight Show with Jay Leno
VIDEO: Katy Perry performs with the Rolling Stones in Las Vegas
Katy Perry is the new face of Popchips
Katy Perry faces indecency charge in India
VIDEO: Katy Perry – Wide Awake
VIDEO: Katy Perry – Wide Awake video preview
VIDEO: Katy Perry debuts new song at Billboard Music Awards
Katy Perry to debut new song at Billboard Music Awards
VIDEO: Katy Perry rocks American Idol
VIDEO: Katy Perry unveils full 3D concert movie trailer
VIDEO: Katy Perry previews 3D concert movie
VIDEO: Katy Perry performs at Kid's Choice Awards
VIDEO: Katy Perry posts Dressin' Up lyric video
VIDEO: Katy Perry – Part Of Me
VIDEO: Katy Perry sings Part of Me on UK television
Katy Perry to perform at Grammys
Katy Perry re-releasing Teenage Dream this spring
Katy Perry to perform at Super Bowl weekend event
Katy Perry wins 5 People's Choice Awards