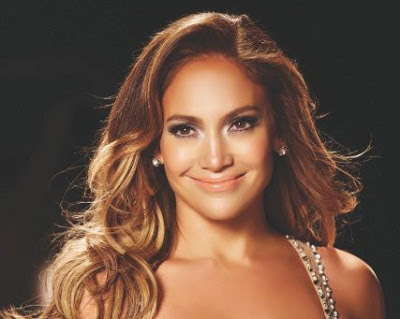 A new meeting between
Jennifer Lopez
and
Ryan Seacreast
on Friday has refueled rumors that the singer may be returning to American Idol.
RadarOnline
reports Lopez and her management have been in talks with Idol producers since before
Mariah Carey
and
Nicki Minaj
recently announced their exits from the show.
"Benny [Medina, J. Lo's manger] told FOX that she does indeed want to return," a source told RadarOnline. "They're talking. Negotiations are in their infant stages, but they're underway to get her back to the judges' table."
Sources say Lopez wants to be grounded in Los Angeles and have a settled life for herself and her five-year-old twins,
Max
and
Emme
, as they prepare to go to kindergarten.
"Idol allowed her to do that," a source said. "The twins will enter kindergarten in the Fall and stability is important for them – and J.Lo – at this time. She's looking for possible schools for the kids in Los Angeles at the moment. Plus, if she's living in L.A. full-time she will be able to focus on her film career and other ventures, including her fashion business."
Lopez performed on the American Idol season finale last month; the singer was joined by
Pitbull
for their collaboration on her current single,
"Live It Up,"
marking her first appearance on the series since wrapping up her judging duties at the end of the previous season.
Jennifer Lopez
See also:
VIDEO: Jennifer Lopez ft. Pitbull – Live It Up
Jennifer Lopez tops World's Most Powerful Celebrities list
VIDEO: Jennifer Lopez – Goin' In ft. Flo Rida
VIDEO: Jennifer Lopez previews Goin' In ft. Flo Rida
Jennifer Lopez says Steven Tyler influenced decision to leave American Idol
Jennifer Lopez leaves American Idol
VIDEO: Jennifer Lopez talks about her American Idol plans
Jennifer Lopez to release greatest hits package next month
VIDEO: Jennifer Lopez rocks American Idol finale
Jennifer Lopez tops the popmusiclife Pop 10
VIDEO: Jennifer Lopez performs on American Idol
Jennifer Lopez & Enrique Iglesias announce summer tour
VIDEO: Jennifer Lopez - Dance Again
PHOTOS: Jennifer Lopez teases Dance Again video
AUDIO: Jennifer Lopez ft. Pitbull – Dance Again
Jennifer Lopez tops the popmusiclife Pop 10
VIDEO: Steven Tyler makes fun of Jennifer Lopez' Oscar wardrobe malfunction