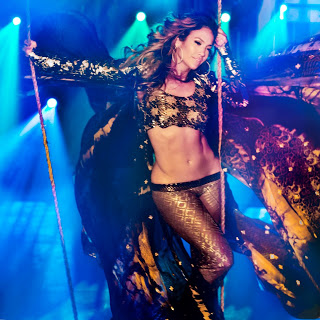 Jennifer Lopez
has released a video for
"Live It Up"
ft. Pitbull
.
The clip for the first single from Lopez' forthcoming studio album was filmed in Fort Lauderdale, Florida, earlier this month.
Lopez and Pitbull perfomed the track on the American idol season finale this past week, marking Jennifer's first appearance on the series since wrapping up her judging duties at the end of last season.
The pair have previously worked together on songs like
"On The Floor"
and
"Dance Again."
Jennifer Lopez
See also:
Jennifer Lopez tops World's Most Powerful Celebrities list
VIDEO: Jennifer Lopez – Goin' In ft. Flo Rida
VIDEO: Jennifer Lopez previews Goin' In ft. Flo Rida
Jennifer Lopez says Steven Tyler influenced decision to leave American Idol
Jennifer Lopez leaves American Idol
VIDEO: Jennifer Lopez talks about her American Idol plans
Jennifer Lopez to release greatest hits package next month
VIDEO: Jennifer Lopez rocks American Idol finale
Jennifer Lopez tops the popmusiclife Pop 10
VIDEO: Jennifer Lopez performs on American Idol
Jennifer Lopez & Enrique Iglesias announce summer tour
VIDEO: Jennifer Lopez - Dance Again
PHOTOS: Jennifer Lopez teases Dance Again video
AUDIO: Jennifer Lopez ft. Pitbull – Dance Again
Jennifer Lopez tops the popmusiclife Pop 10
VIDEO: Steven Tyler makes fun of Jennifer Lopez' Oscar wardrobe malfunction