Lady Gaga
may be in Australia for shows on her current
Born This Way Ball
tour, but she's keeping one eye on business back home.
This week, images of Gaga's new perfume,
Fame
, surfaced online and the pop superstar reacted by posting her own photos of her new product, which won't be released until summer.
"Looks like photos of my perfume are being leaked. Oh you fashion editors I could just crinkle my hands at you!,"
posted Gaga.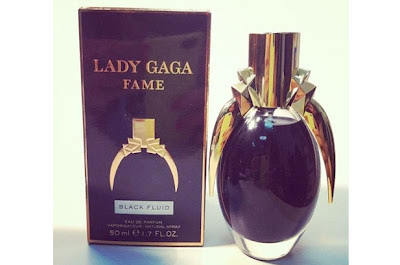 On Thursday, Gaga offered up a second image, telling fans,
"And here it is! The first official photograph of my perfume. It's called FAME. The First Ever Black Eau De Parfum."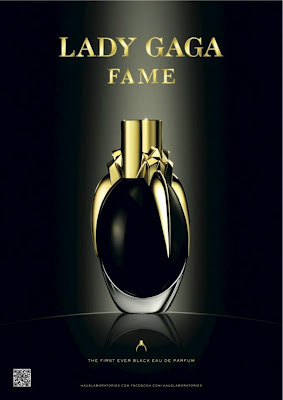 Lady Gaga
Lady Gaga –

Edge Of Glory

(partial)
Brisbane, AU – June 13, 2012
See also:
PHOTO: Lady Gaga displays black eye after concert concussion
VIDEO: Lady Gaga suffers concussion during New Zealand concert
Lady Gaga cancels Indonesia concert over threats
VIDEO: Lady Gaga sings on The Simpsons
VIDEO: Lady Gaga on The Simpsons preview
Lady Gaga to appear on season finale of The Simpsons
VIDEO: Lady Gaga launches Born This Way Ball tour in South Korea
PHOTOS: Lady Gaga prepares to launch tour in South Korea
VIDEO: Preview Oprah's new interview with Lady Gaga
Lady Gaga sets new Twitter record
Lady Gaga launches Born This Way Foundation
Lady Gaga to guest star in Men In Black 3
Lady Gaga announces Born This Way Ball tour
Lady Gaga issues new video for You And I
Lady Gaga launches her own social network
Lady Gaga to launch Born This Way Foundation
AUDIO: Lady Gaga – Marry The Night 90s house remix
Lady Gaga sets new Twitter record
Rihanna tops Lady Gaga as YouTube Queen
Madonna: 'Lady Gaga reminds me of myself'
VIRAL VIDEO: President Obama sings Lady Gaga's Born this Way
Lady Gaga to release new album this year