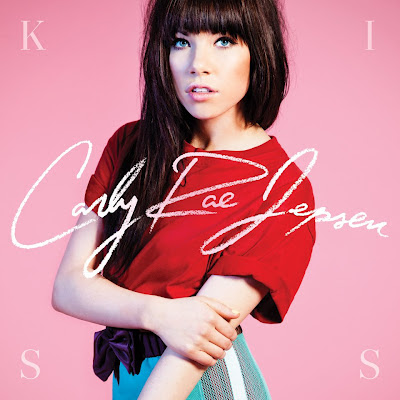 Carly Rae Jepsen
has released a lyric video for her latest single,
"This Kiss."
The singer is also holding a contest for fans to create their own version of the clip.
"I want your help in creating my official lyric video for my new single, 'This Kiss'!"
writes Carly Rae.
"Check out this example for inspiration but I want to see what creative videos YOU, my fans, come up with. I'll be picking my favorite video and the person who made it will have their video featured on my Website, Facebook and Twitter along with some autographed goodies and a personal Skype call from me and the band!"
"To enter, all you have to do is create your lyric video for 'This Kiss', upload it to YouTube with 'This Kiss Lyric Video Entry' in the title and then tweet the link to with #CarlyThisKissLyricVideo by the deadline of November 8, 2012."
The track is from Jepsen's debut album,
"Kiss,"
which was issued last month.
Produced by
LMFAO's RedFoo
and singer-songwriter
Matthew Koma
, the song follows Jepsen's smash single,
"Call Me Maybe," and her duet with
Owl City, "Good Time."
Jepsen is currently on the road with pal
Justin Bieber
on his "Believe" tour of North America.
Carly Rae Jepsen
See also:
MASHUP: Carly Rae Jepsen vs Psy – Call Me Gangnam
Carly Rae Jepsen sings This Kiss on Ellen
Carly Rae Jepsen releases new single – This Kiss
Carly Rae Jepsen reveals debut album song list
Carly Rae Jepsen and Owl City rock Today show
Flo Rida dethrones Carly Rae Jepsen to top US charts
Carly Rae Jepsen unveils debut album cover
Carly Rae Jepsen has longest-running US No. 1 of 2012
Carly Rae Jepsen to release debut album next month
VIDEO: U.S. Olympic swim team – Call Me Maybe
VIDEO: Owl City and Carly Rae Jepsen – Good Time