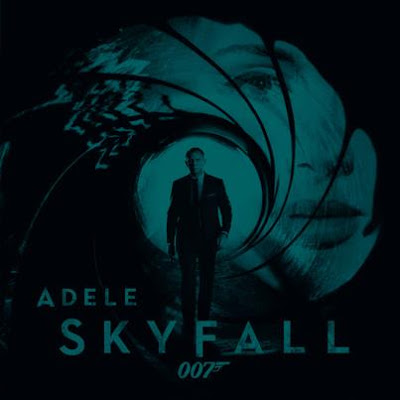 Adele
has premiered
"Skyfall,"
the theme song for the forthcoming
James Bond
film of the same name.
Written by
Adele
and producer
Paul Epworth
, the track and was released on October 5 (UK Time) to coincide with Global Bond Day, marking the 50th anniversary of the first Bond film, 1962's "Dr No" starring Sean Connery.
"There's a lot of instant spotlight and pressure when it comes to a Bond song,"
said Adele.
"But I fell in love with the script and [producer] Paul [Epworth] had some great ideas for the track and it ended up being a bit of a no brainer to do it in the end. It was also a lot of fun writing to a brief, something I've never done which made it exciting. When we recorded the strings, it was one of the proudest moments of my life. I'll be back combing my hair when I'm 60 telling people I was a Bond girl back in the day I'm sure!"
Following official premiere screenings,
"Skyfall"
will hit UK cinemas on October 26 and US theaters on November 9.
Adele
See also:
Adele to premiere James Bond theme song Skyfall this week
Adele denies wedding reports
Adele congratulates British rowers on winning Olympic gold
Adele pregnant with first child
Adele song wakes 7-year old girl from coma
Adele will release new music this year
Adele bumped from top spot on US charts
Adele scores week 23 at top of US charts
Adele song sets digital record
Adele scores longest-running US #1 since Purple Rain
Adele tops UK album charts following Brit Awards
Adele sells 730,000 copies last week to stay at US #1
VIDEO: Adele wins big at Brit Awards
Adele tops the popmusiclife Pop 10
Adele still shocked by Grammy wins, headed into the studio
Adele tops US charts for 20th week
VIDEO: Adele sings a capella version of Rolling In The Deep
VIDEO: Adele on 60 Minutes preview
Adele scores 19th week at US #1
Adele holds on to US #1 for 18th week
Adele confirms Grammy performance
Adele: Longest US #1 album streak in almost 20 years
VIRAL VIDEO: The world covers Adele's Rolling In The Deep
Adele's '21' hits 16th week at top of U.S. charts
Adele defends boyfriend
Adele helps Pop albums outsell Rock in the UK