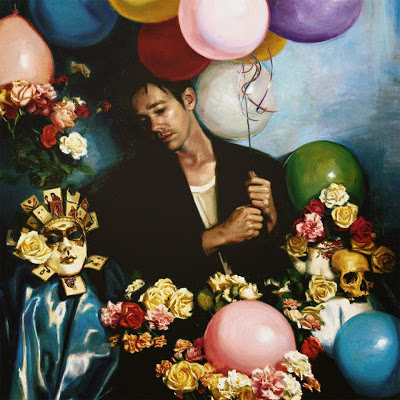 Fun.
frontman
Nate Ruess
is premiering
"Great Big Storm"
, the latest single from his forthcoming debut solo album,
"Grand Romantic."
It's the third track issued – following "Nothing Without Love" and
"AhHa"
– from the record, which is due June 16.
"This is one of my fave bangerz (tm?) on Grand Ro,"
says Ruess.
"I wrote it with another artist in mind a few years back, and when Jeff and I started recording it then he strongly suggested I stop giving songs away and keep this one. So in his studio it sat and collected dust until he reminded me of it once we started working on the album.

"Jeff did an incredible job on the orchestral arrangements, and Emile programmed the drums. The combination of the two remind me of something off of 'Sean Carter Vol 2', which is one of my favorite hip hop album ever.

"Again, Josh Klinghoffer added an amazing guitar track. My favorite part though might be the 'eh' I drop in the middle of the last chorus. Look out for it!"
Fun.
released a statement in February advising fans that the band members were taking a break to work on individual projects and that the group has no plans to break up.
See also:
AUDIO: Fun. singer Nate Ruess premieres solo single AhHa