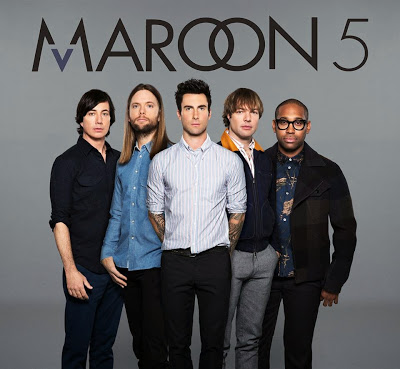 Maroon 5
's new single,
"Maps"
, has debuted at No. 14 on the US Billboard Hot 100 chart.
Billboard
reports the songs marks the highest chart entry by a group this year.
"Maps"
is the lead single from
Maroon 5
's fifth studio album,
"V"
, due September 2.
Produced by
Max Martin, Benny Blanco, Ryan Tedder, Shellback, Sam Martin
and
Noah "Mailbox" Passovoy, "V"
was recorded by the band in Los Angeles over a year-long period from 2013 through to mid-2014.
The project is the follow-up to 2012's
"Overexposed"
release, which delivered four top-10 hits on the Billboard Hot 100, including a No. 1 in
"One More Night."
See also:
Maroon 5 release new single Maps
VIDEO: Maroon 5 perform on The Today Show
Maroon 5 release video for Love Somebody
The Voice announces return of Christina Aguilera & Cee Lo Green
Maroon 5 announce summer tour with Kelly Clarkson